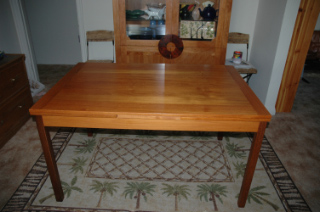 Andrew and I bought our first piece of furniture for the new house. This is a dining room table from Scandinavian Designs in San Francisco. We bought it used and found it on my favorite website www.craigslist.org. The table matches the china hutch perfectly. It even has the two tones because of the darker legs. We couldn't have asked for a more perfect piece. We only had to pay $200 too! The edges of the table extend to seat 8 comfortably.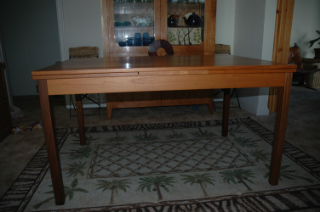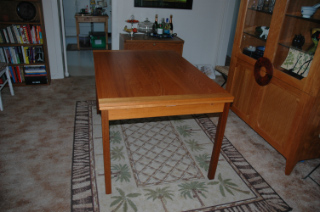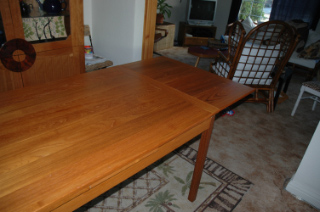 Now we can actually have places for people to sit and eat.
P.S. Here is a photo of our first new home paint can. The color is Beechwood from Kelly Moore. The color sample is the dot on top of the can and is actually twice as dark as it appears here.