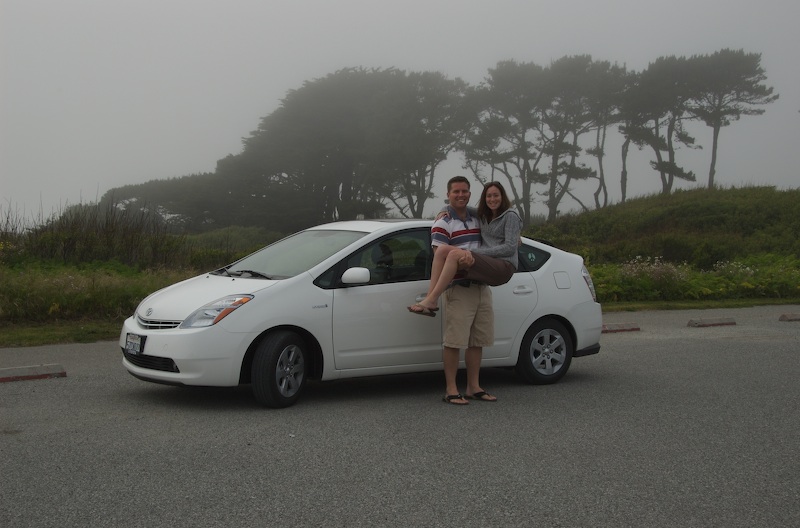 Meet our new Prius. We love her. Jessica (Andrew's sister) bought my old car so we could get something that could haul car seats (for future use) and dogs at the same time. I really wanted the Dodge Magnum station wagon so I could make a bumper sticker that would read, "Hippies Love Hemis Too." We sacrificed the space for better gas mileage and hopefully a smaller impact on the world.
Today, we wanted to show our new Prius the beach so we drove to Pacifica and Half Moon Bay. Great day with great weather. We are averaging about 47.5mpg and on good days I average 51mpg on my commute to Livermore.
Peace, Love, and Hybrids
P.S. I am going to get a license plate frame that says, "Save the Earth, It's The Only Planet With Chocolate."