So we saw 3 more homes this evening when running around with Patrick (our real estate agent). Two of them we liked enough to place offers on.
The first home that we placed an offer on was exactly the same model as our first offer, but it was down the street about 5 houses. We underbid, and aren't expecting to get it.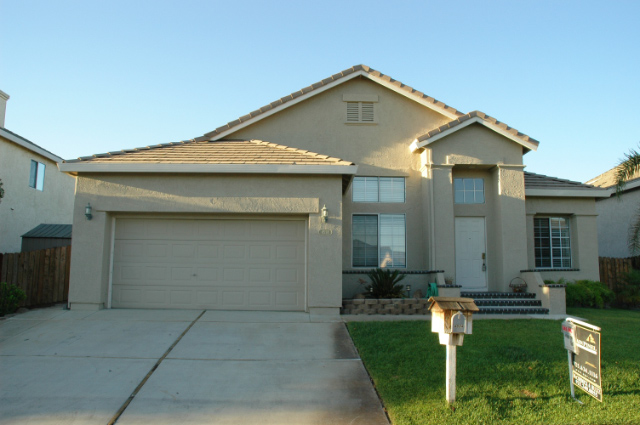 The second home that we saw and placed an offer on is shown above, and is on Cove Lane in Discovery Bay.
View a photo gallery of it here.
About the home:
* 1 story
* 3 bdr, 2 bath
* 2 car garage
* 1750 square feet
* Some hardwood floors
We liked the layout, and the separate breakfast nook and dining area a lot. The master suite was very big, which was great, but (and my photos didn't show this) it didn't have a bathtub. We figure if it ever bothers us enough we can re-do the bathroom. The 2nd bathroom does have a bathtub though, if it comes to it.
So, two offers, we're rooting for the second offer more. But the first is a great house too and we wouldn't mind living there at all.
Keep your fingers crossed!