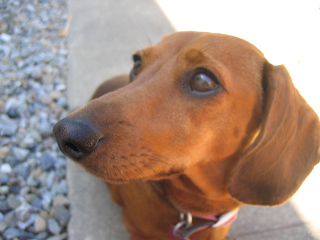 Teenie dreams of the new house
So we did the home inspection today and signed off on all of the disclosure paperwork as well. And we like the home even more now that we've gone through it again!
The house passed the inspection with flying colors. Nothing major to worry about, just a few little things that we're going to get the current homeowner to take care of before we move in. A few broken roof tiles, a seal around the toilet, restrapping the water heater (its legal as of 10 years ago, but not the new code).
Nothing that causes us any worry.
Realizing that the last set of pictures was lacking (not the least of which because other people's stuff was in them, but more because I didn't get enough of the house in them ;) we took some more pictures of the house today. Shannon took these and made sure to get everything she wants everyone to see.
View the latest photo gallery here.
The current owners moved out most of their stuff this past weekend. They've moved just over a mile away, to another part of Discovery Bay. We met the current owner while we were doing the inspection and she gave the neighborhood rave reviews. She said we'll like it a lot.
In fact, she wanted to just move down the street but they couldn't find a house the size they wanted in the price range they were looking for. Good news, in our opinion.
And of course, we'll get a floorplan of the home soon. But, its time for bed now.