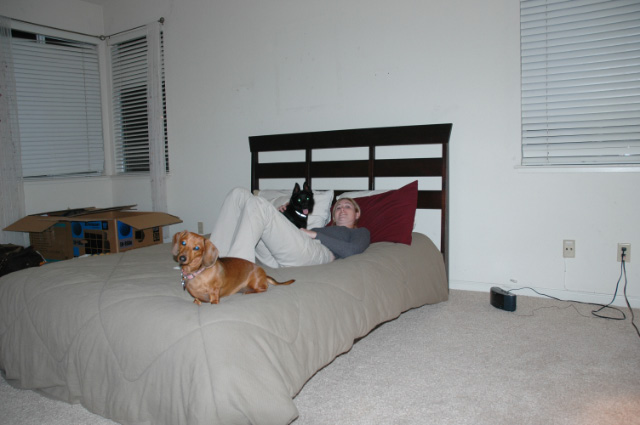 Above: Our new (Ethan Allen!) bed that Shannon found on Craigslist.
So we spent last night here again, our second night in the new home. Its really starting to feel like home here now. The dogs are starting to know the routine and Roxy is getting comfortable with us.
This morning we got the internet hooked up (thus I can post this story), and I added a doggie door to the garage from the house for the dogs to play with. Besides the huge storm thats making the garage noisy, they seem to enjoy using it.
Below you can see our kitchen table / office / entertaining area. Its a little bare now, but it will be all set up real soon now!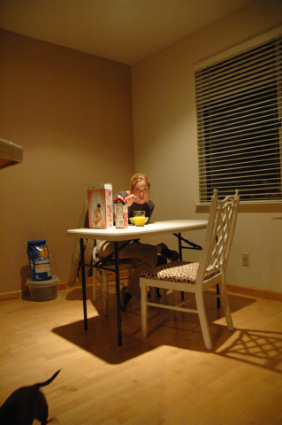 We love our new house!