Today, the family unit got out of the house to run errands. We stopped by our favorite baby boutique for some necessities and then hit up Target for some baby supplies. I can't believe how much stuff we need in addition to what we thought were the basics. Things first parents must learn I guess.
Here is a picture from our first walk last night around the neighborhood. Blake looks like he is swimming in the stroller.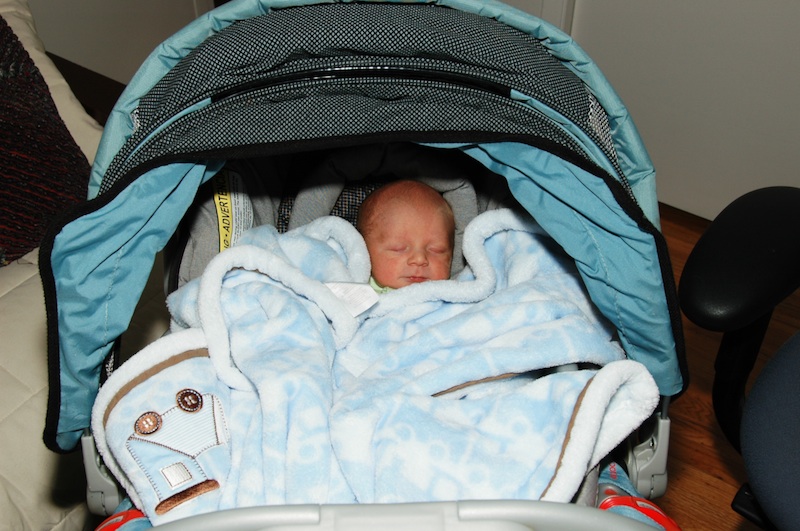 Grandma Ellen made Blake a bright, wonderful quilt for him to play on. Isn't it great!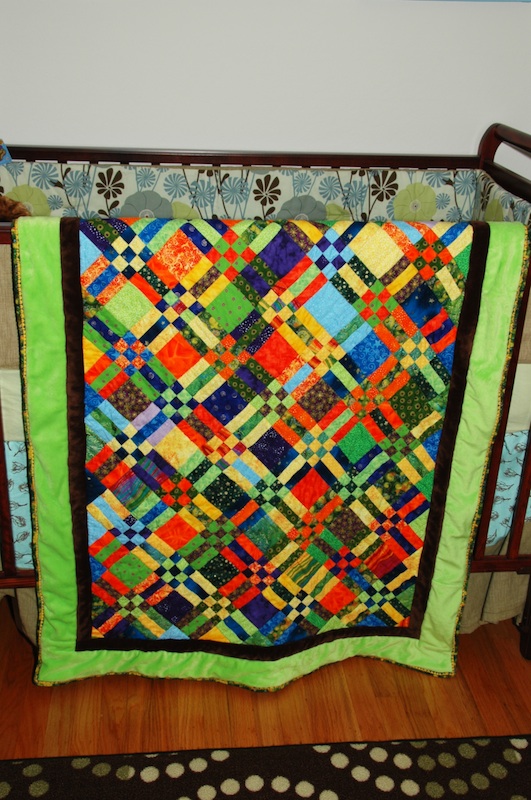 By the way, nobody warned me that milk can come out of a baby's nose when you burp them.
Great Aunt Shirley, Erin, and Cliff came by to meet Blake for the first time. You can see the pictures on Andrew's family blog at: http://www.famblog.org