Has everyone had enough of Blake yet? I can't help but keep posting pictures of the little guy. He gained two ounces in the last two days so he is right on schedule with his weight gain and comes in at a burly 6lbs. 5.5oz. Treesa, my Midwife's assistant, came by today to help me with our lactation problems. Blake wasn't sucking so great at the beginning so they had me pump to bring in the milk and now Treesa said my body responded so well to the pump that I am now producing enough milk for twins. We will find a middle ground soon enough. My parents stayed with us for a few days and now Andrew's family is here until the end of the weekend. Ellen has made delicious meals and everyone hands Blake around for their fix of baby TV!
MY PARENTS WITH BLAKE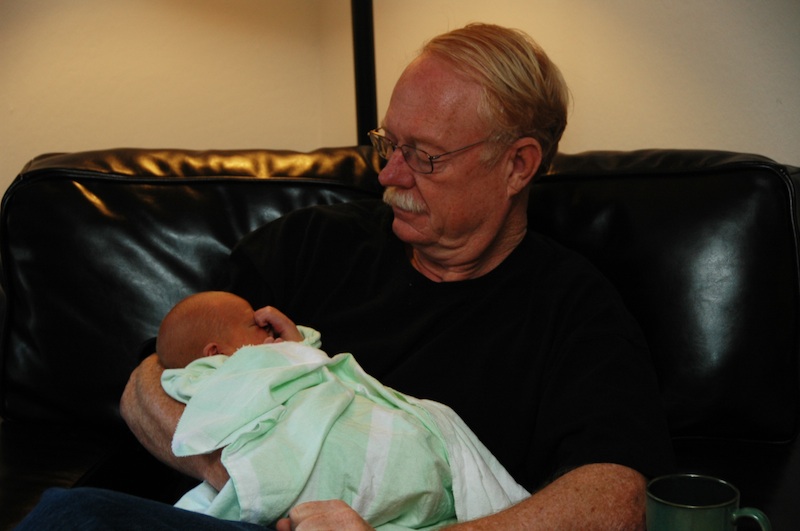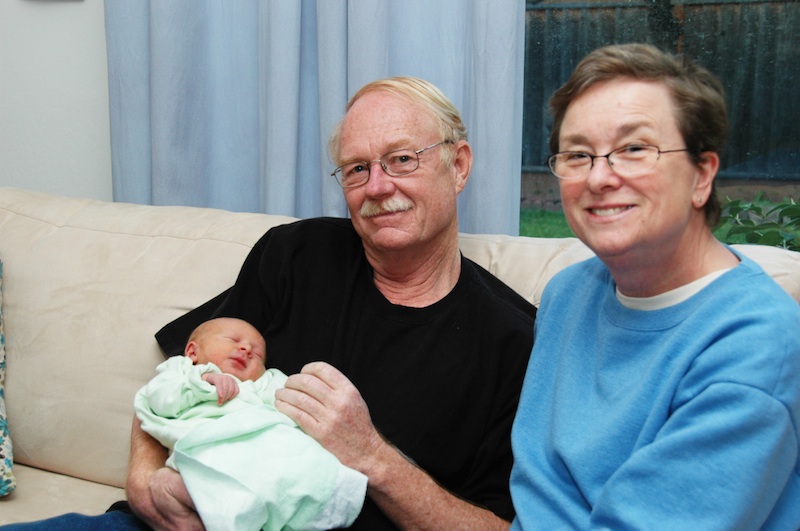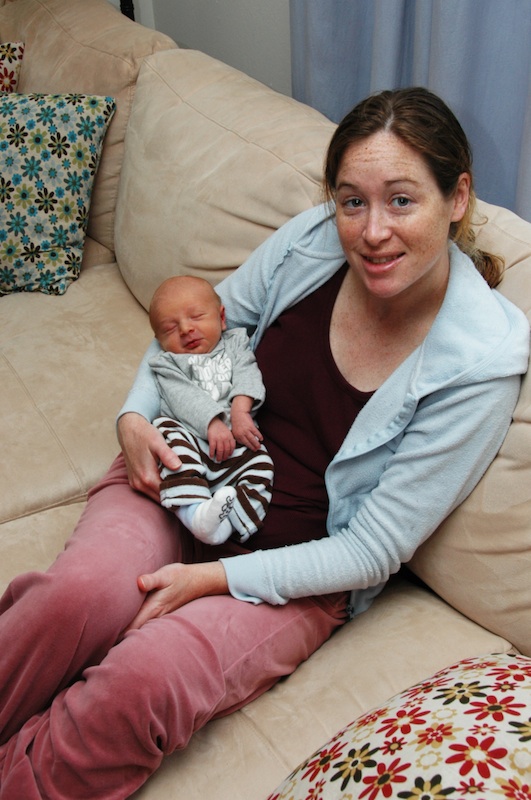 PICTURE TIME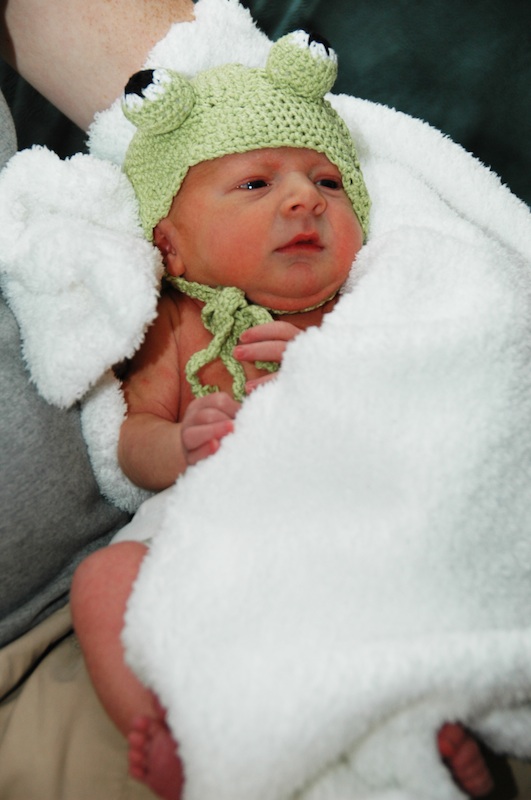 THIS WAS THE OUTFIT ANDREW WORE AS A BABY (the onesie says Born at Home)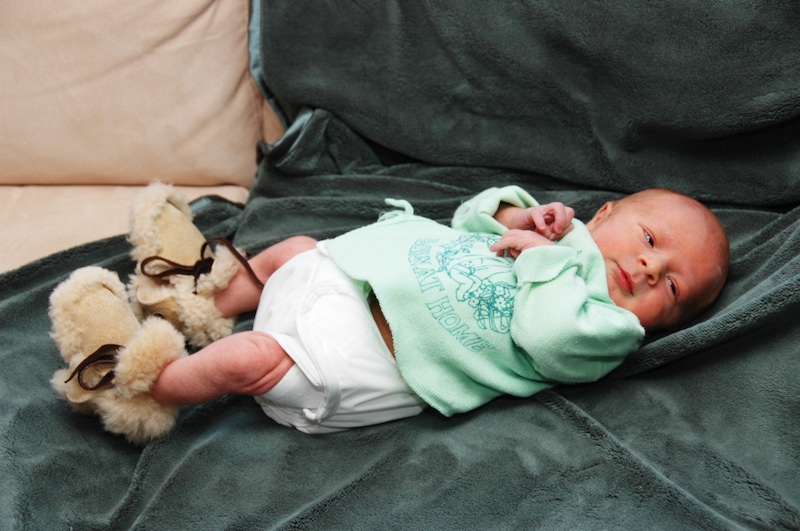 ANDREW'S WORK TEAM SENT THIS BABY BOUQET TO US TODAY (the flowers are socks and other fun clothes)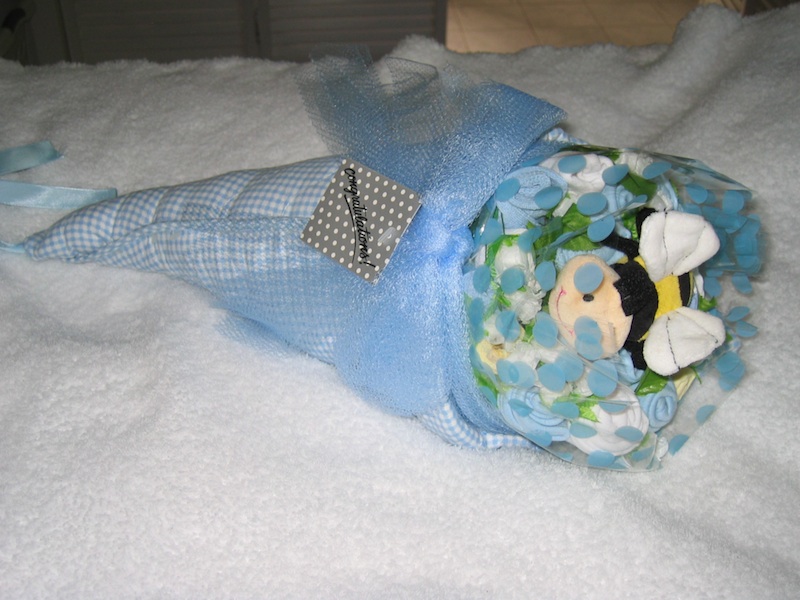 BECAUSE BLAKE HAS A BIT OF JAUNDICE WE HAD TO PUT IN SOME SUN TIME TODAY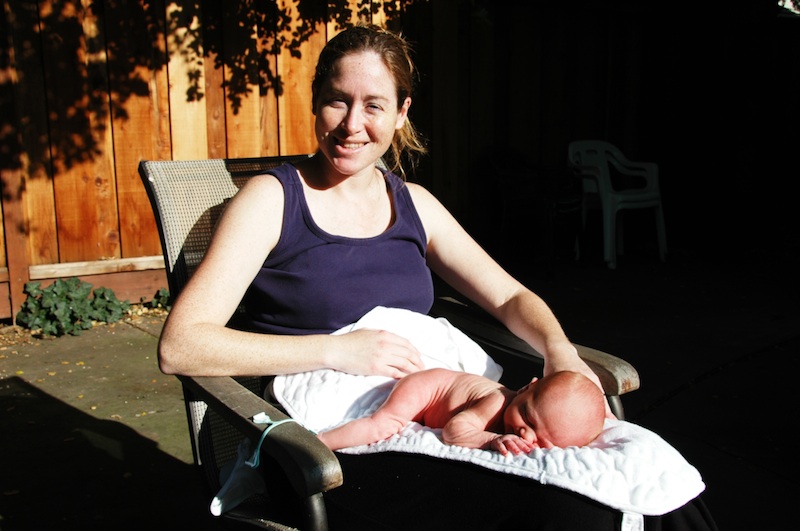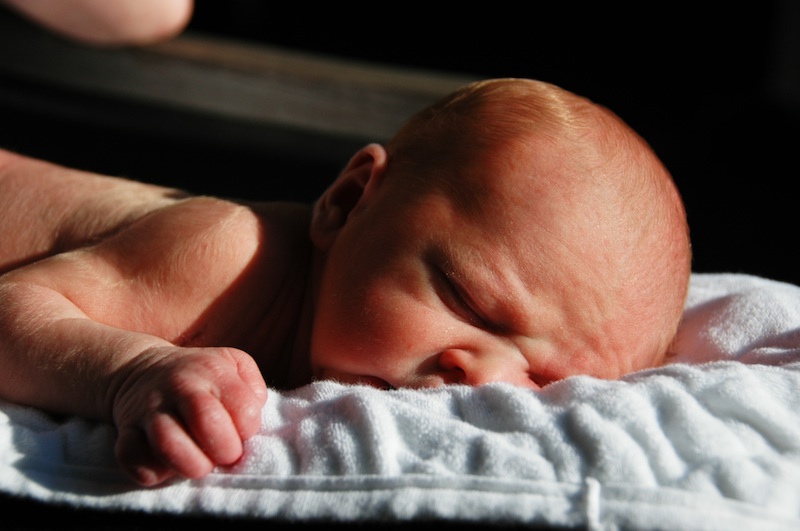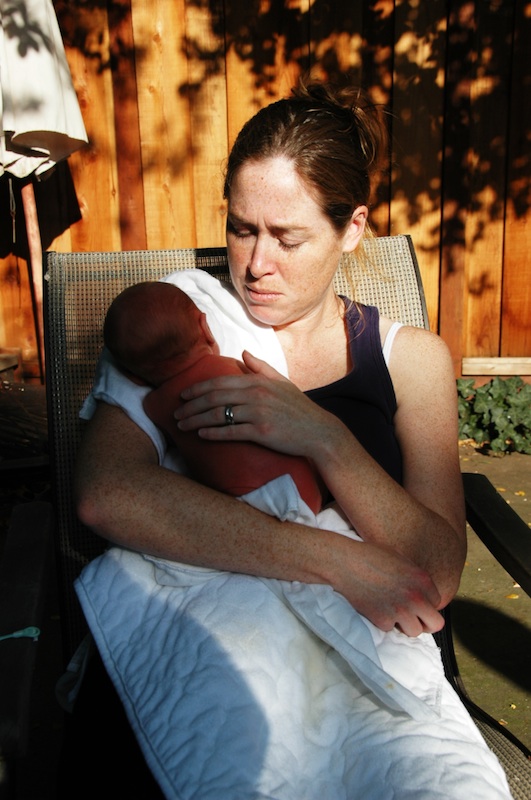 WALTER AND DAVID ENJOYING BABY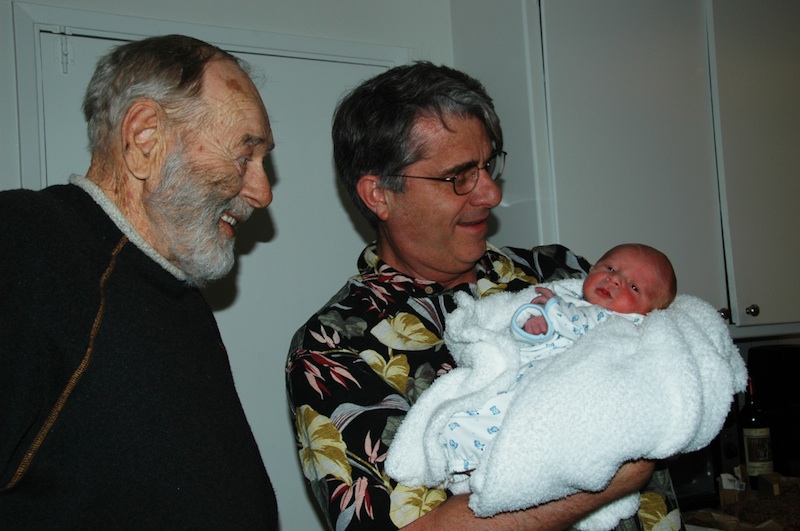 THREE GENERATIONS OF BOYS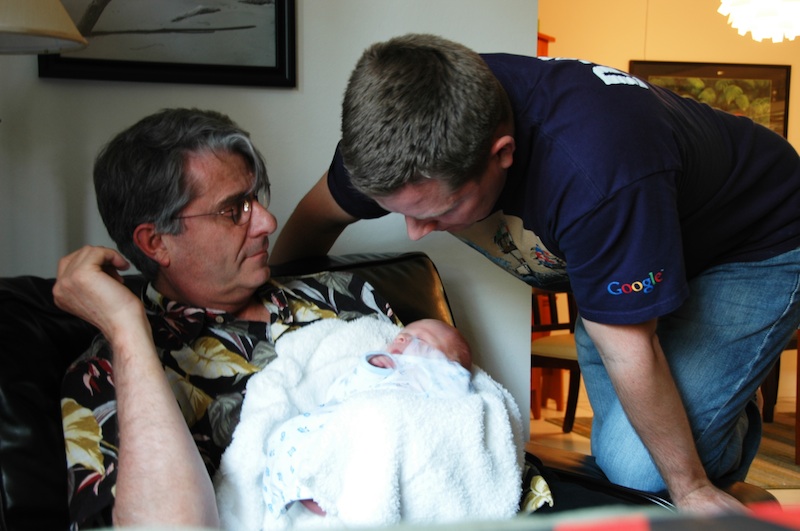 WALTER TELLING BLAKE TO WEAR HIS MIDDLE NAME PROUDLY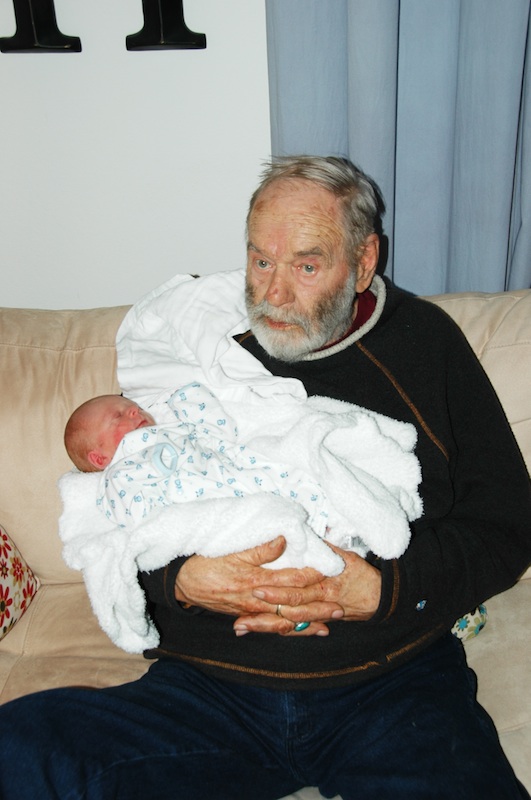 Here is a video I took yesterday morning.