We got out of the house again! This time we went to a local park so Andrew could fly his new remote control airplane. There is some problem with the controller so it cuts out halfway through his flights. Why is it that things like that never seem to work, but men love it anyways? Blake did baby things like sleeping and feeding while at the park.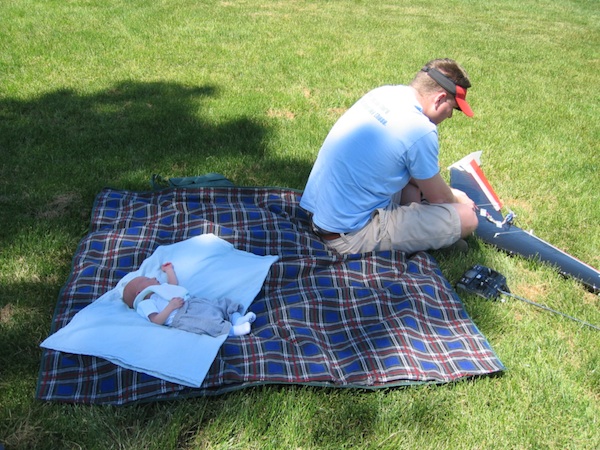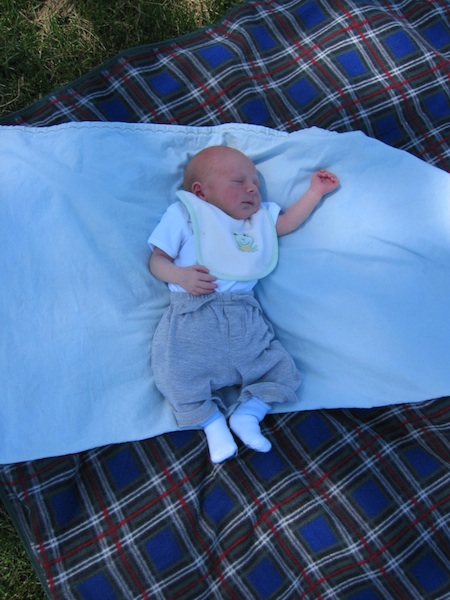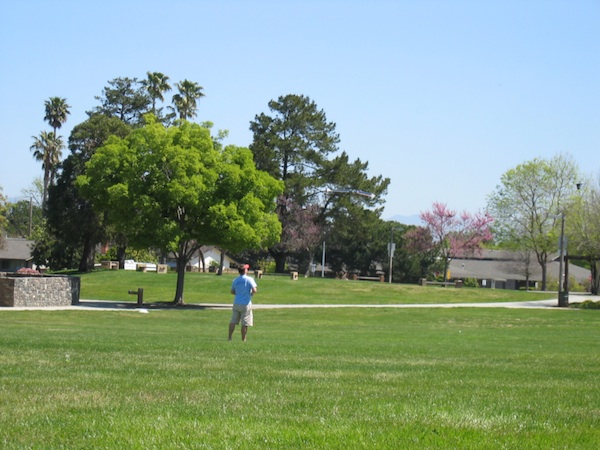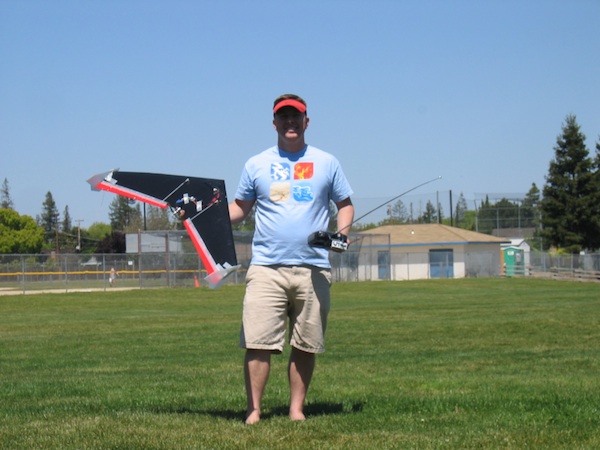 Our friends Jinnah and Megana came over to meet Blake. Megana hand embroidered these onesies for Blake. I am blown away at how cute they are. I have the most talented friends!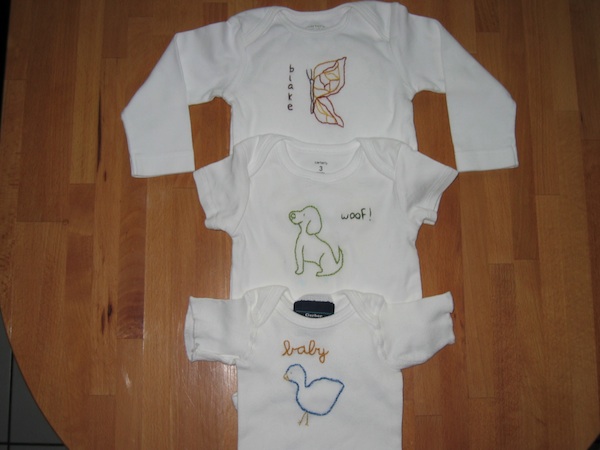 Here is Blake after his nap when it was almost 90 degrees outside.