Andrew and I are living it up in the Big Apple. Andrew is working from the NY Google office and I get to explore all this city has to offer. It is super cold here and was only 11 degrees when we woke up this morning. Along with the cold temperature, there were 30 mph winds that made the wind chill factor feel like it was -4 degrees outside.
Today I:
* visited the Guggenheim museum
* braved Times Square
*HERE'S THE M&Ms STORE I VISITED*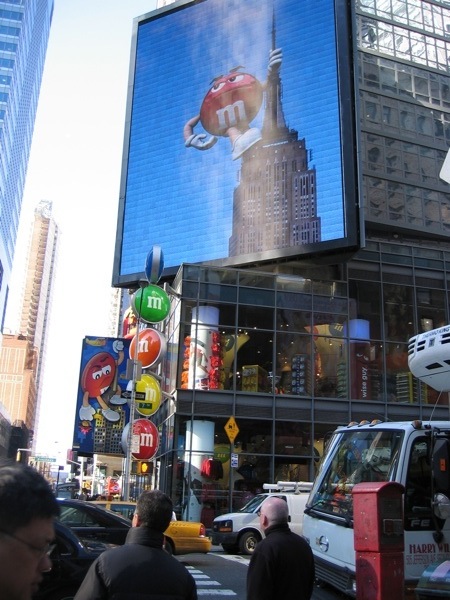 * shopped in SOHO
When I was shopping, the Daily Show with Jon Stewart called me letting me know Andrew and I were in the drawing for studio audience tickets. I had signed up online a few weeks ago, but didn't hear back from them so I assumed we wouldn't be able to get tickets. I told them I was eight months pregnant and they ended up giving us VIP tickets and moved us to the front of the line. We showed up around 4:30pm and by 7:15pm the show was completed. Jon Stewart came out to start filming at 6pm and was an excellent host. That man has his routine down pat. I am glad that Andrew's "surprise" Jon Stewart tickets actually panned out because we had a great time.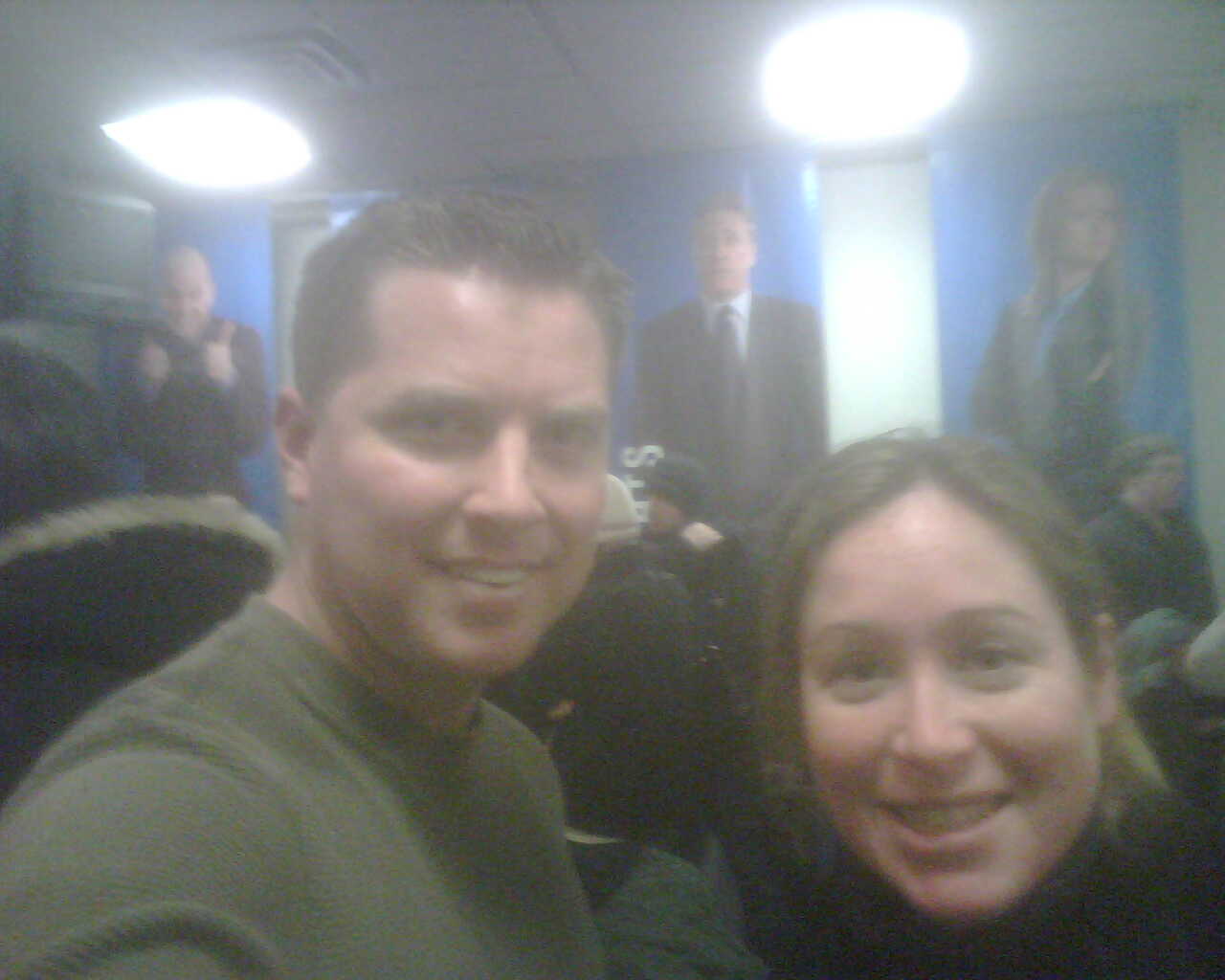 Stay up and watch the show and listen for our laughing!