Day two is almost over (whimper, whimper) and I have fallen even more in love with NY since it snowed all day long. It has been eight years since I have seen this kind of snow, but I was working outside on the farm so it wasn't as fun to be in. Andrew and I are both surprised at how much we are enjoying the cool weather.
Today, I slept in (walking all day takes a toll on a pregnant woman) before heading out into the snow to a few hot spots I had picked out that would send me uptown, downtown, and all around. I saw: some thrift stores (who knew prices at the Goodwill start at $7.99 here), West Elm (even better in person than the catalog), a yarn shop in the Fifth Avenue Plaza, and stopped in at Crumbs for a famous and delicious cupcake. When Andrew got off work we went to B&H photo and video and enjoyed walking amongst the isles and isles of electronic equipment. After that, Andrew wanted to stand in the snow for an hour taking pictures of Central Park. I lasted half way through the hour, but ended up wandering around Borders bookstore to avoid completely freezing. It really doesn't feel that cold, but my toes started getting wet.
Now for the pictures.
THE AIRPORT WHEN WE ARRIVED (snowing)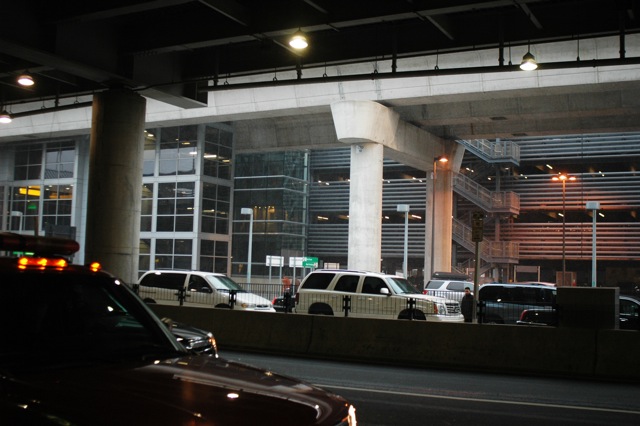 HOW EXCITED I WAS TO SEE SNOW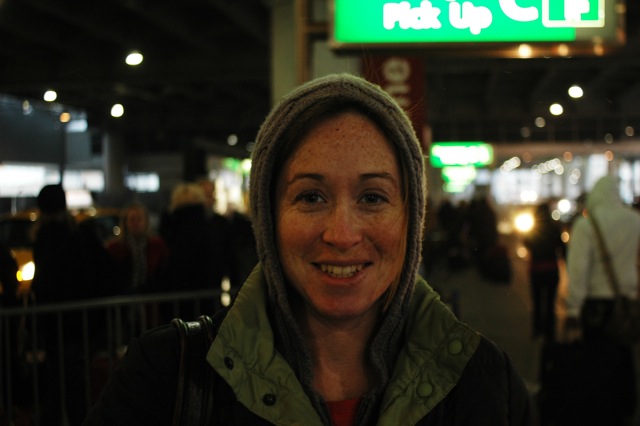 THE WEATHER WHEN ANDREW AND I SET OUT THIS EVENING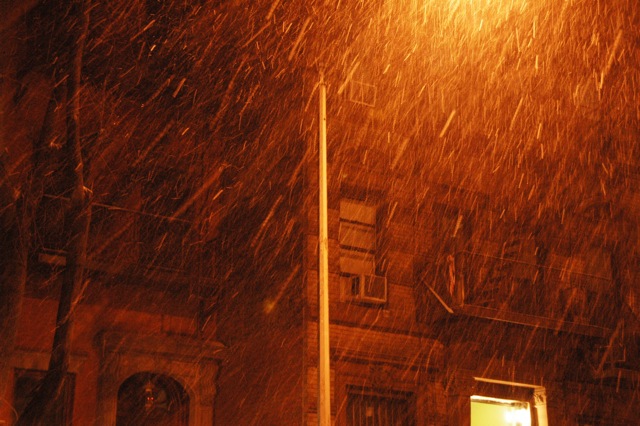 ANDREW ON THE SUBWAY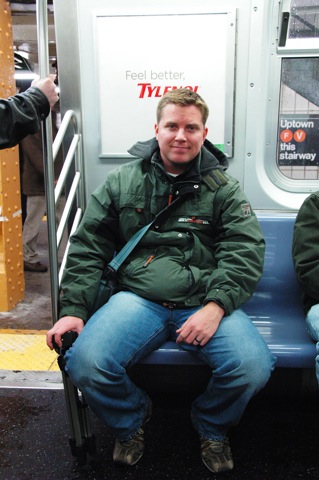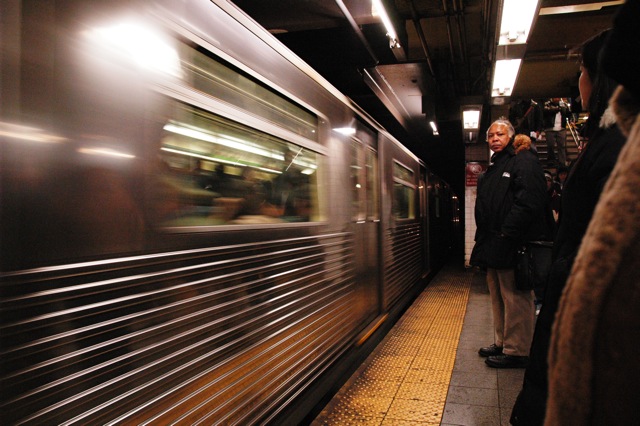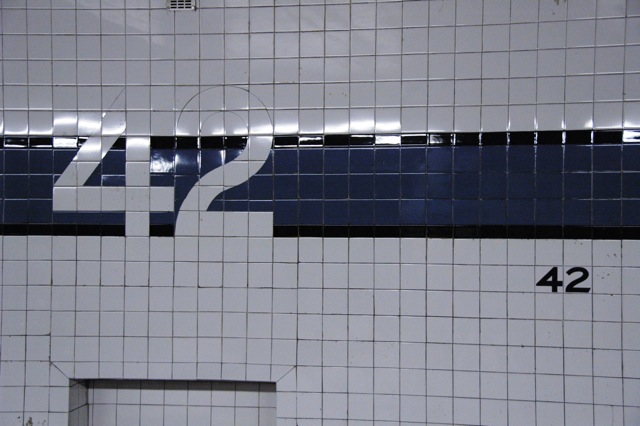 FUELING UP AT A PUB BEFORE HEADING BACK OUT IN THE SNOW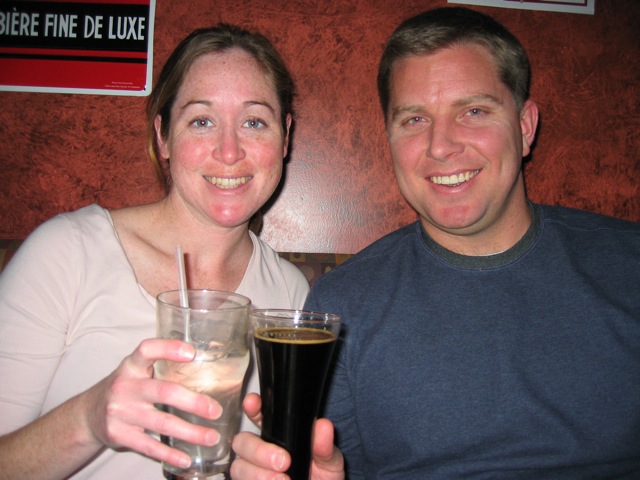 ON THE EDGE OF CENTRAL PARK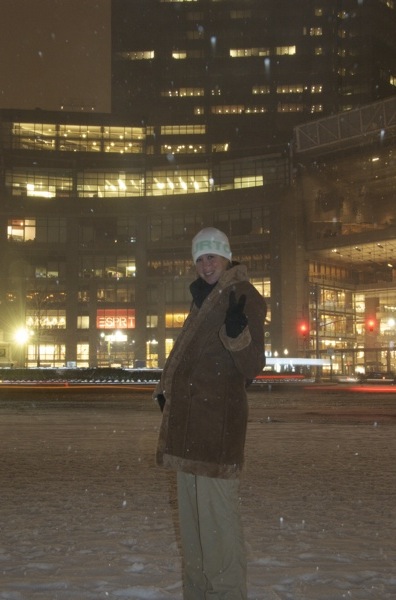 MOM AND DAD TO BE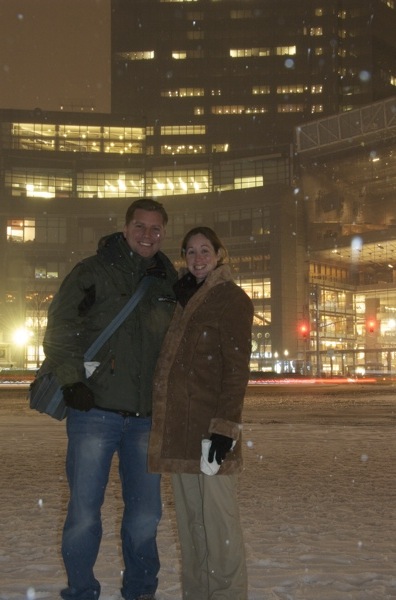 NO WATER JUST SNOW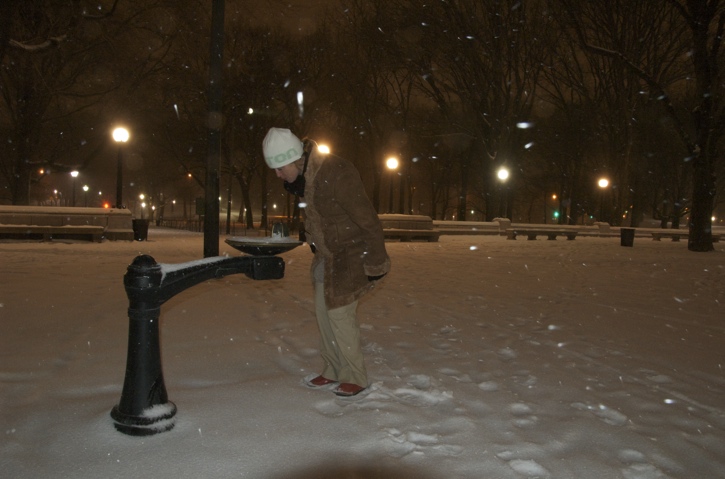 WHERE DOGS GO TO GET OUT BEFORE BEDTIME