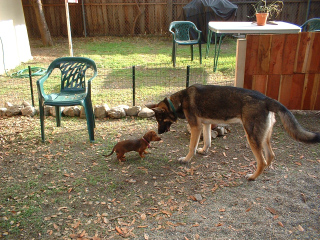 Happy 3rd Birthday Rocket. We love you bunches. Teenie is partying with Gracie, Peggy, and LuLu to celebrate the occasion. Dog treats are being handed out by the handful in your name.
Have a great birthday week. Hopefully your mom will spend more time with you instead of those puppies!!!
Shannon & Andrew
P.S. This picture is from our second rental in Livermore!