I was lucky to be hostess for my In-Laws this weekend. We had a great time. Here are some pics: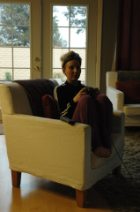 It took Jessica 2 1/2 hours to drive from San Francisco to our house on Friday night. That was exactly how long it took David, Ellen, and Walter to drive from Fresno. Crazy Bay Area! Jessica enjoyed hours of the Gamecube while teaching her father the ins and outs of MarioKart.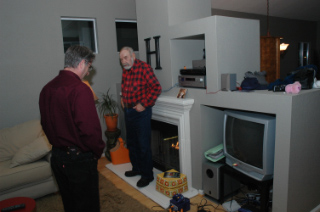 Walter and David enjoyed our cozy fire. We use recycled coffee ground logs that are more eco friendly than wood. They are warming up next to the fire because they spent the day touring San Francisco with Jessica and Garrett.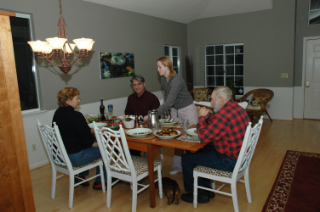 A great dinner together. There was only one "burnt" incident, but hey we are still newlyweds.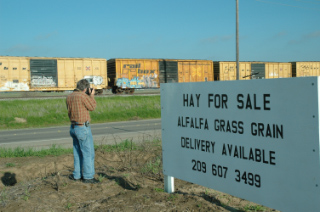 Andrew and David traveled down the road to take some pictures. Here are some of the pictures: