Aden turned five last week and we were lucky enough to be invited to his celebratory bash. His party was held at an art studio in Livermore where the kids get to paint ceramics. The birthday boy was a great host and worked hard on his own project.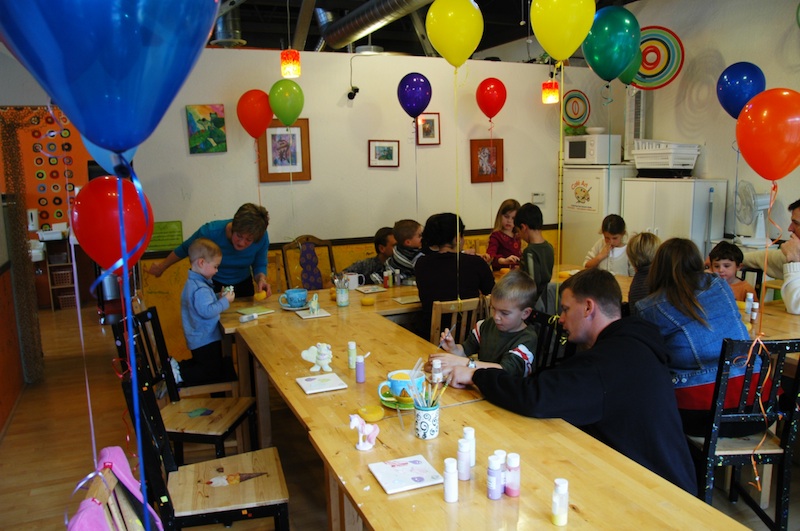 Aden showing his dad his great artistic ability.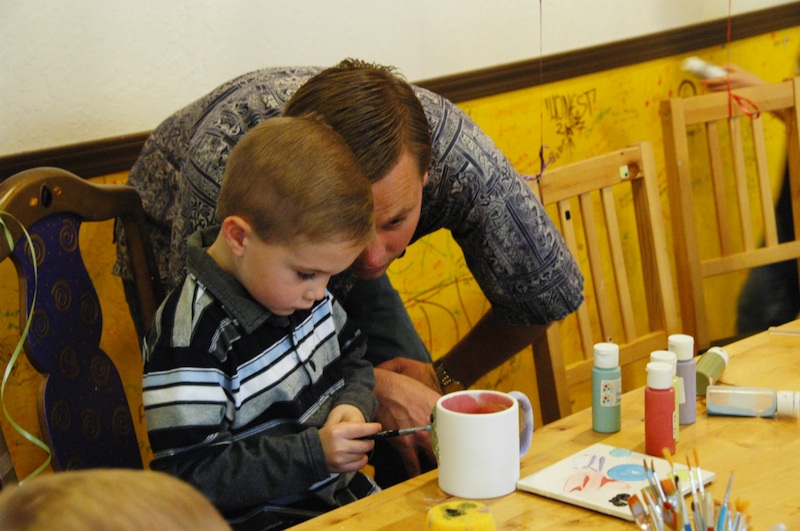 Aden getting ready to blow out the candles in his yummy ice cream sandwich. Ainsley, Aden's future wife, will be helping Aden make 1,700 children together. Oh, and they are going to be our neighbors one day in a rainbow painted house. I hope the housing market has picked up a bit by the time they move in so Andrew and I can actually buy the house next to them.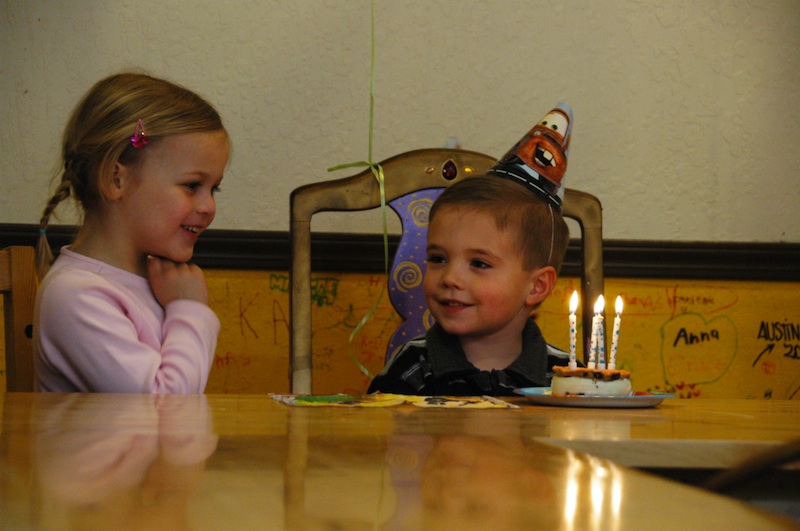 Ainsley's sister, Devon, prepares for the blow out.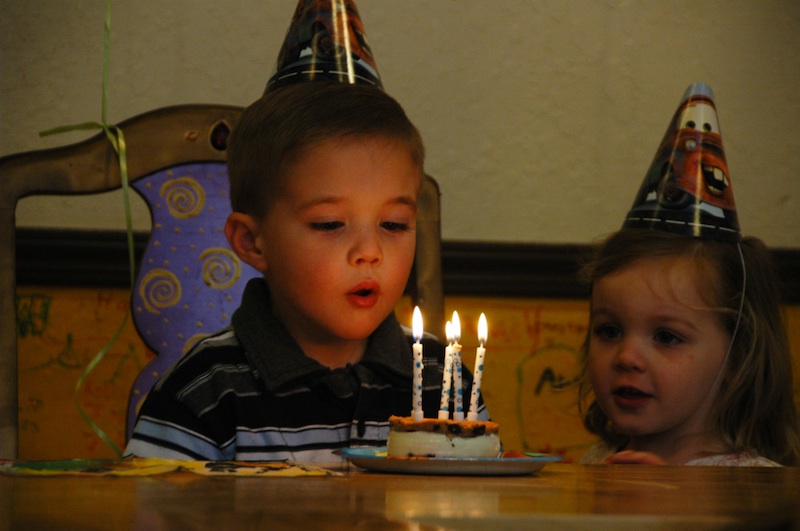 This is what a birthday is all about.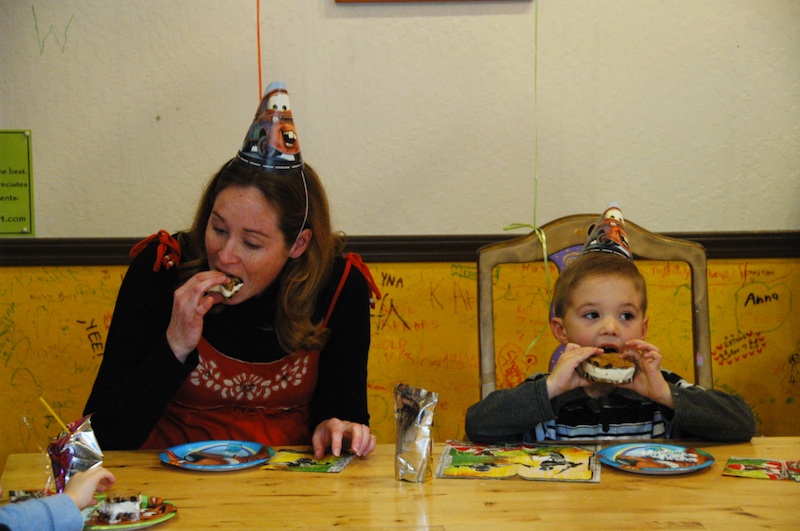 The sandwich was too big for Kyle to bite into so he had to scoop the ice cream out with his fingers.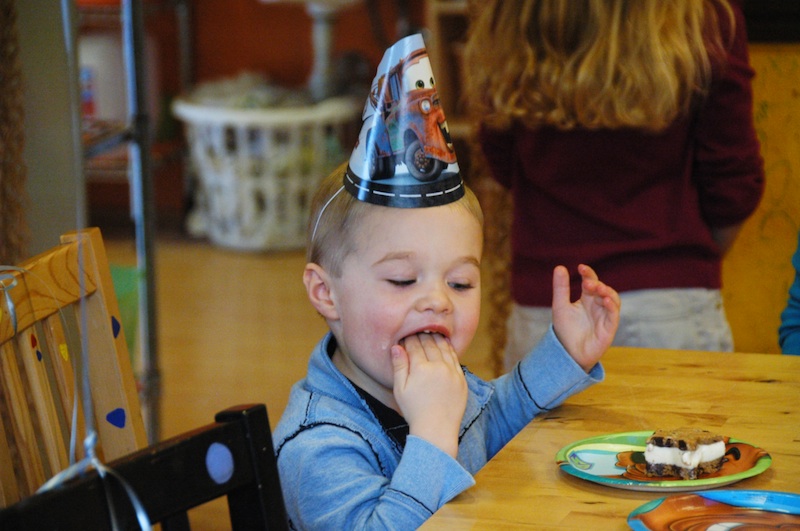 It is always fun when the gift is as big as you are.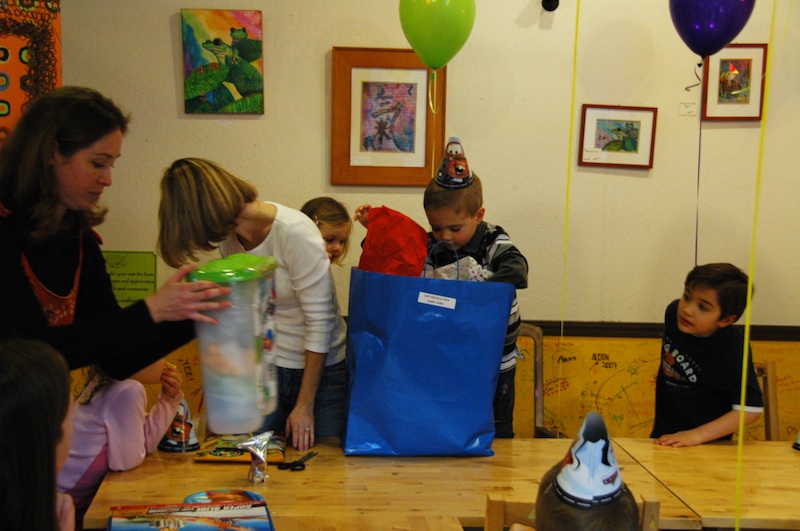 Kyle and I playing in the front of the studio.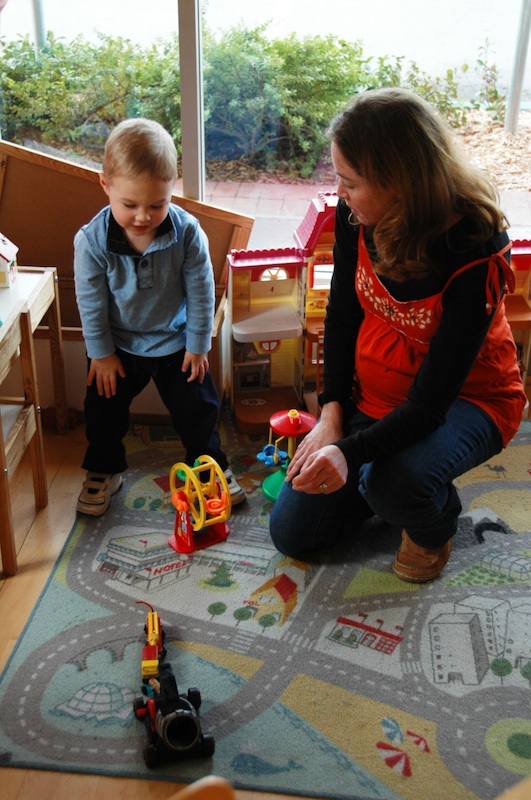 Cheers until next year.