Andrew and I decided to celebrate our two year anniversary over the Labor Day weekend. First, we drove through Napa and stopped at Healdsburg to browse the cute shops around town. We hit the Farmer's market first though!!!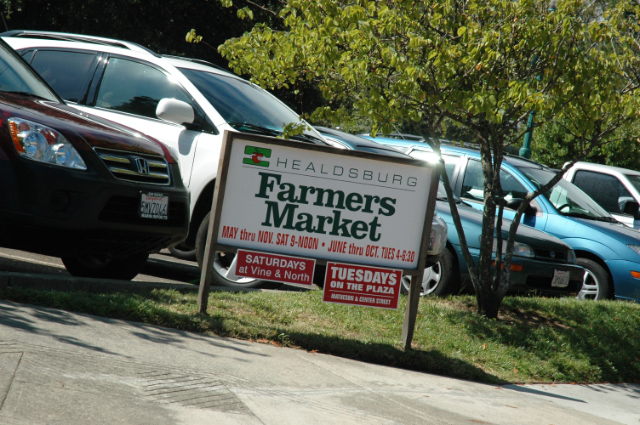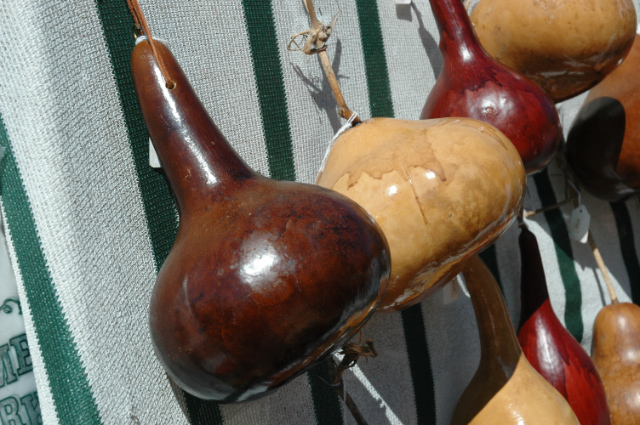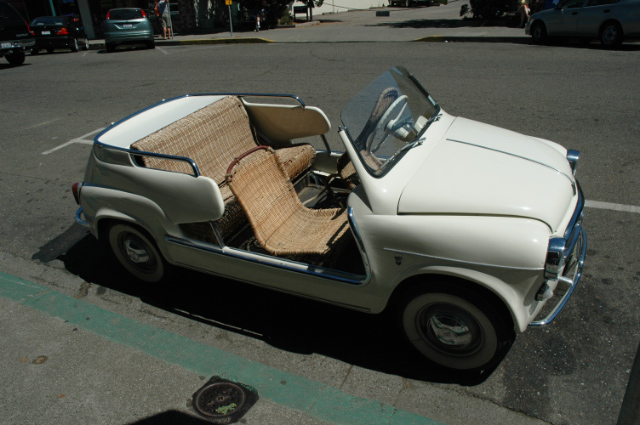 After being a little to chi chi for our tastes, we got back on the road and headed towards Ukiah. We were fortunate enough to see a truck like this on the highway: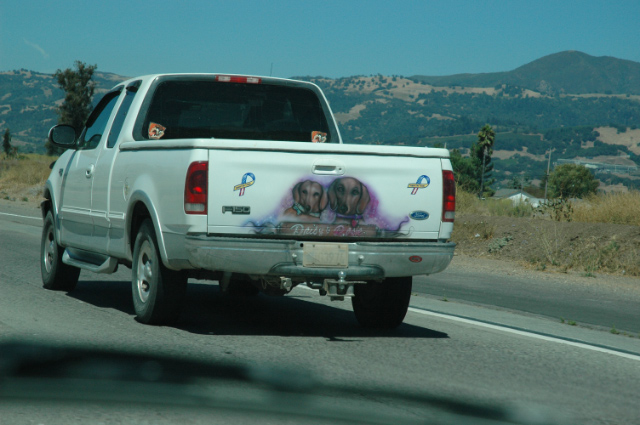 We then arrived at our destination. We chose Ukiah because Vichy Hot Springs is located a couple of miles NW of town. We had a great time walking around Ukiah's downtown. I loved the fact that most of the food is organically grown. We ate great food and yummy treats.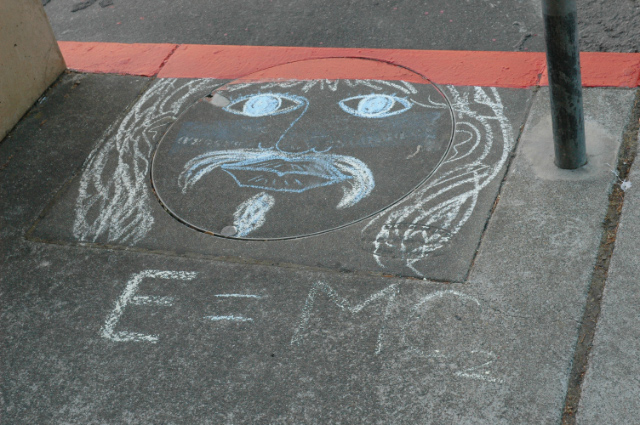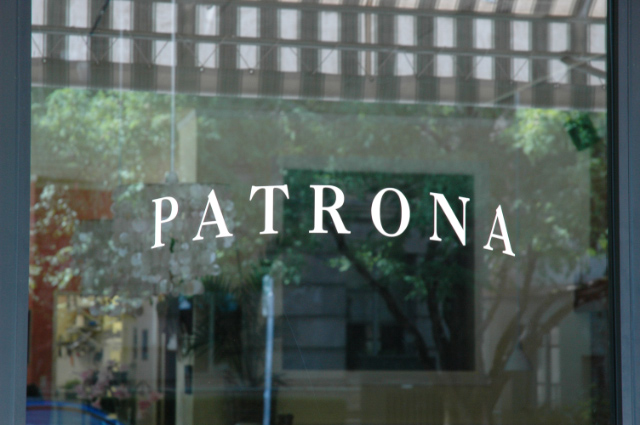 We spent all day Sunday at Vichy Hot Springs. It was sooooo relaxing and less naked-hippy than Harbin Hot Springs (our first anniversary trip). We went in the mineral pool baths, the hot mineral pool, and played around in the big, cool pool. After soaking for hours, we went on an hour hike to a beautiful waterfall on the property. There were frogs, newts, banana slugs, and bones to keep us interested on our hike. Here are some captured moments: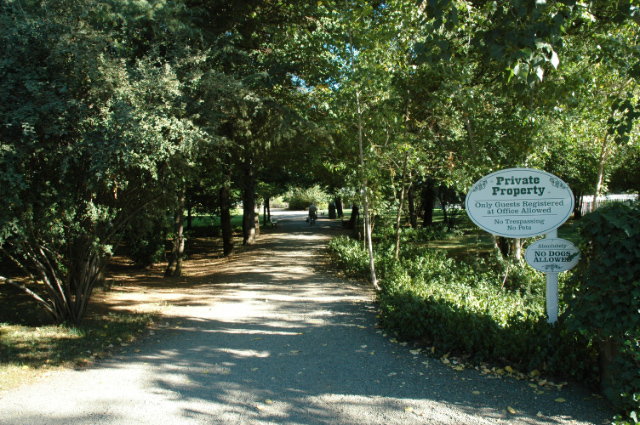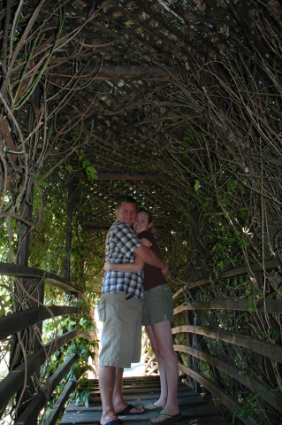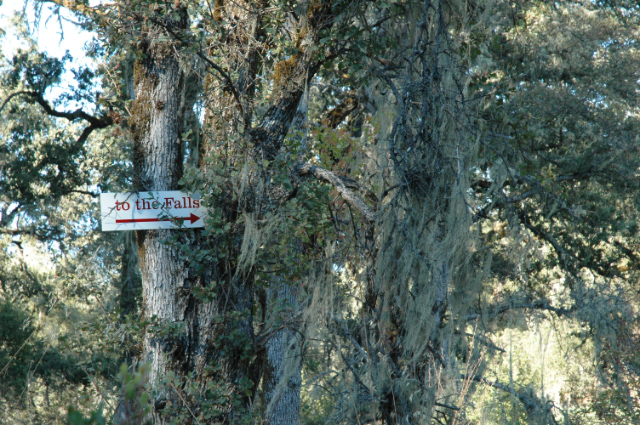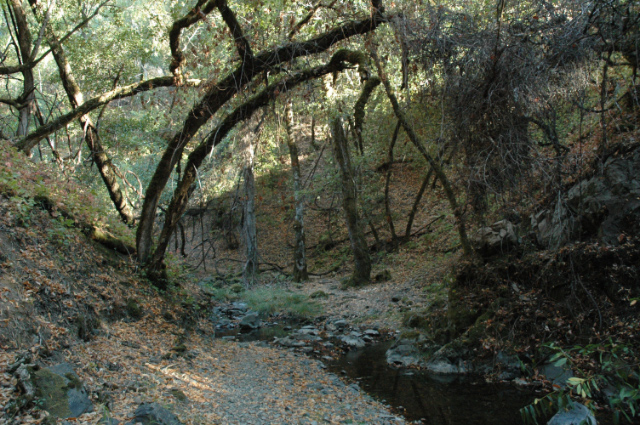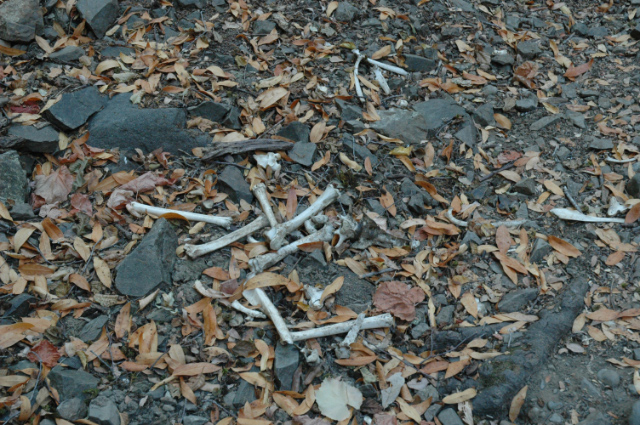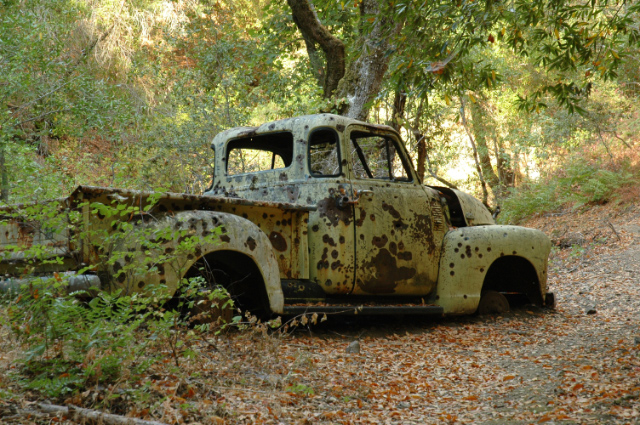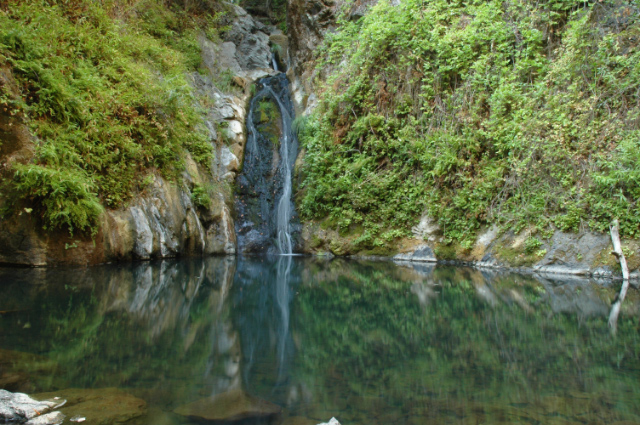 By the way, my Mom sees the Virgin Mary in this picture! I see a Jamiacan man!
On Monday, we drove over to Bodega Bay to enjoy some surf.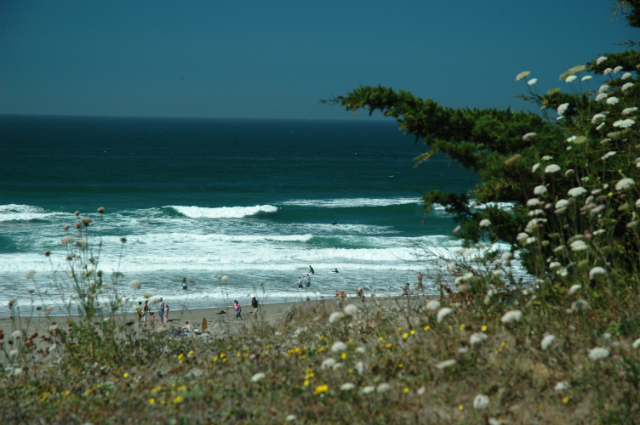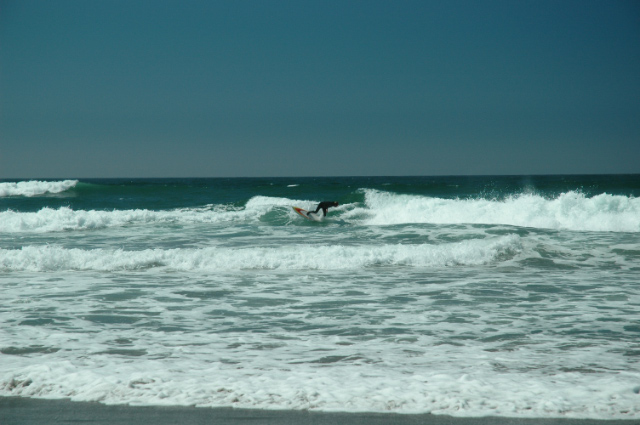 Happy Anniversary Andrew (technically tomorrow). You are the best husband a girl could ever want or have!