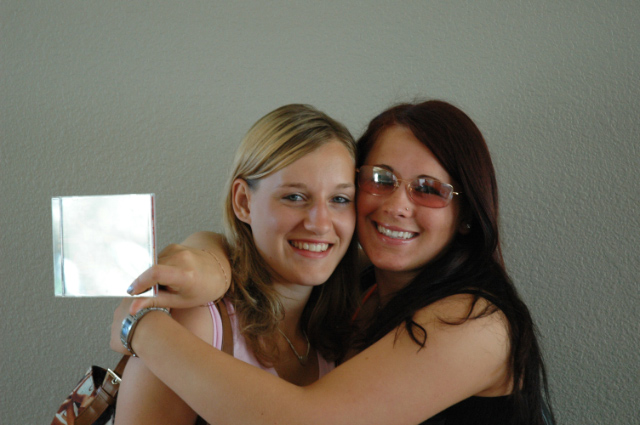 This last weekend Andrew and I housed two German Au Pairs whom I met a month ago at a local park. Martina (the one on the left) has been here for 6 weeks and Marina (the one on the right) has been here for seven months. These girls have so much energy and are enjoying their time in the States. I am benefiting from their visit because Martina shares her German chocolate with me!
Andrew and I took them to downtown Walnut Creek on Friday night to see our night life. Then I took them up to Davis to see a "college town." While there, we stopped by my friend Nick's house and he and his girlfriend went shopping downtown with us. Then the girls and I moved on to shop at the Vacaville outlets. We shopped until we dropped.
It was a great weekend and unfortunately I am pretty slow at picking up German. Martina and Marina both couldn't believe that Americans really do dress up their dogs. Of course I had to put Teenie in her pajamas and LuLu in her skirt. Now Marina wants a Shitzu.
Auf Wiedersehen