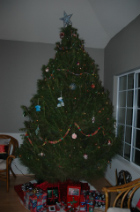 Here is our Christmas tree (I will fix the leaning star at the top today)!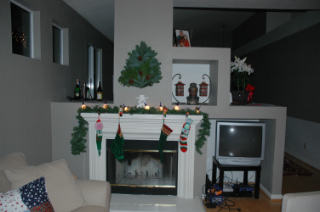 Here is our mantle. The wreath is from my Nana and Grandpa (thanks again).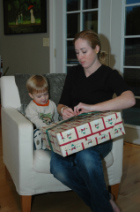 Aden's family came over last weekend for dinner. He helped me open their housewarming gift.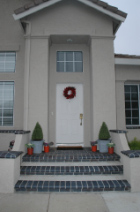 Aden's family gave us this beautiful wreath. We moved the wreath down a few inches (good try honey) to cover the peep hole. We are the only house for blocks that doesn't have Christmas lights up. Next year.