Here are more pictures from when we visited Banff National Park in Canada with Ellen, David, and Walter.
The car in front of us broke down right as we got to the entrance to Banff. David is pushing, but Andrew is along for the ride!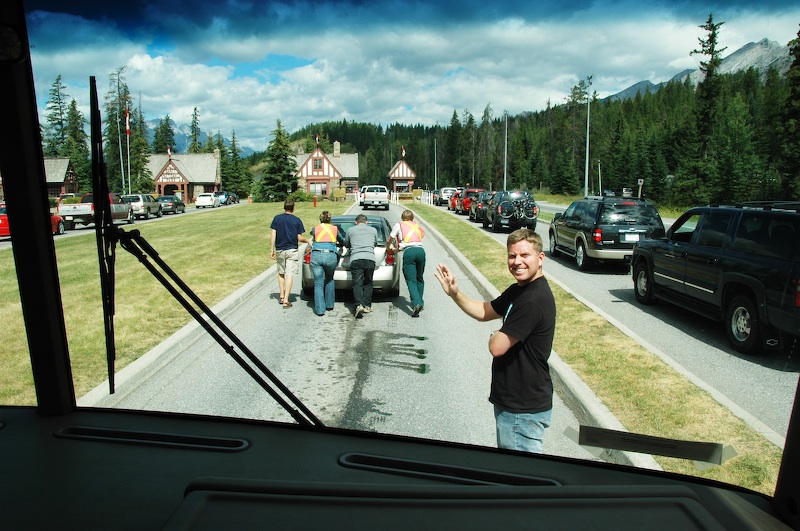 Here I am taking a break before we climb up a hill to sit in the hot spring pool.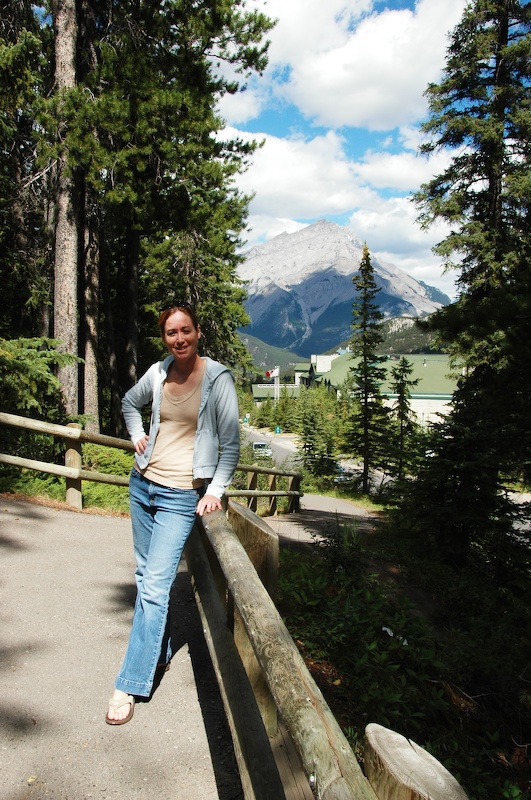 We soaked up all the good minerals and were ready for more Banff.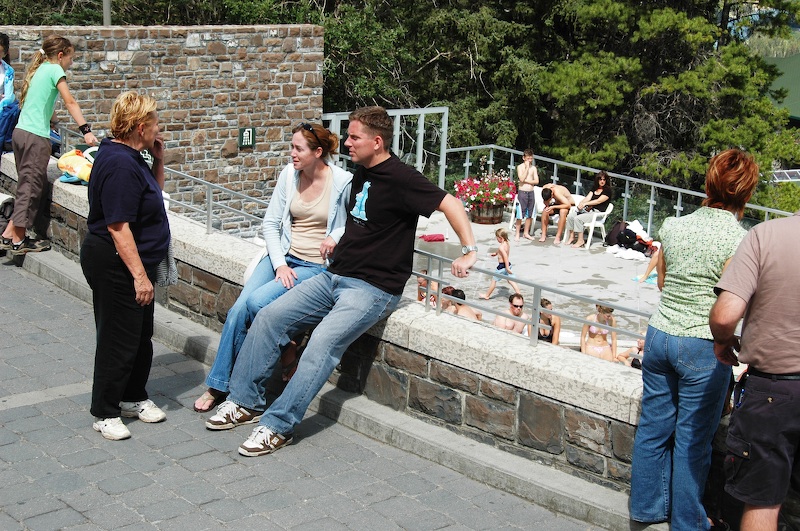 Walter and Ellen in front of the great RV at the waterfalls.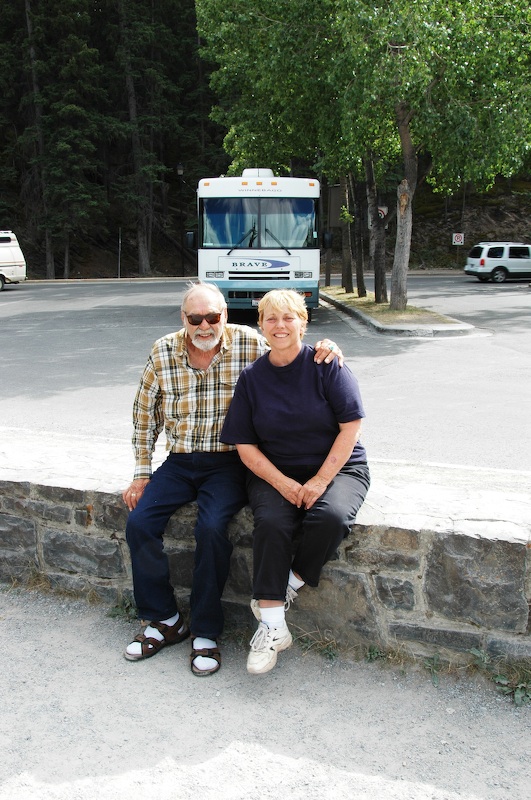 The waterfall.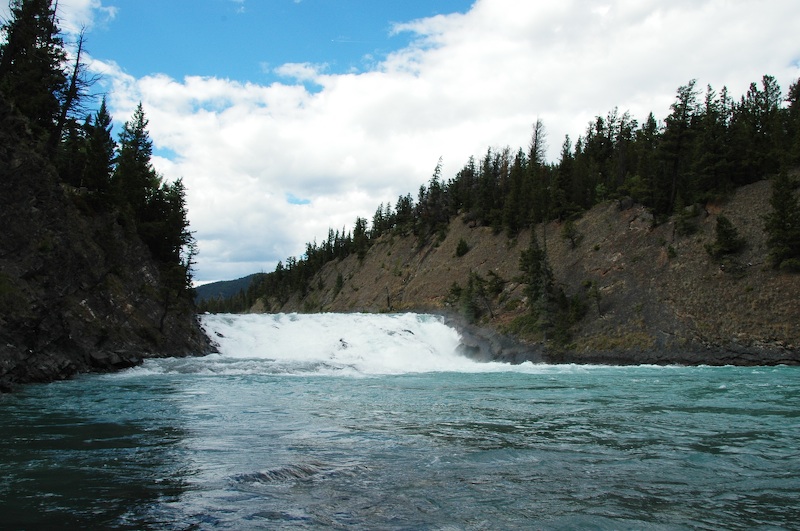 Our view as we leave the park.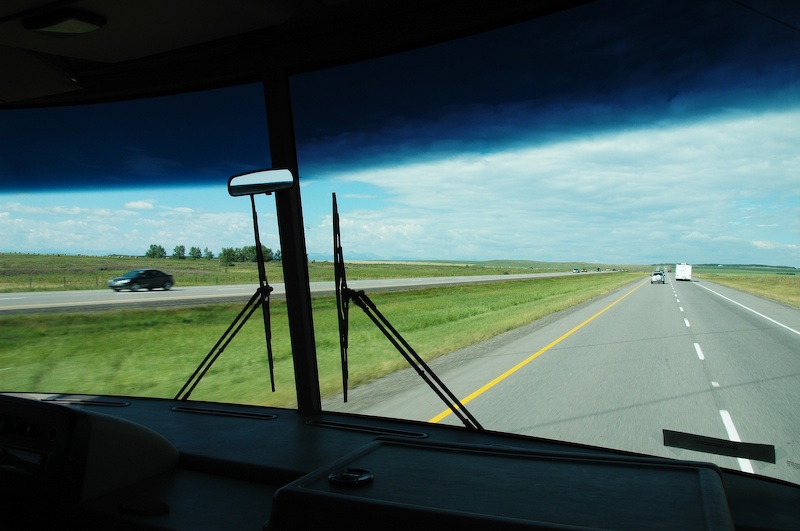 Those Canadians sure do know how to make beautiful mountains.