I realized I haven't posted any pictures from Kyle's 1st birthday party. He is such a great guy and has such a personality now. The tattoos on his arm are from the public library. Both Aden and Kyle read 50 books this summer so they got their name up on the board at the library and got free tattoos.
Kyle in his new fishing pool: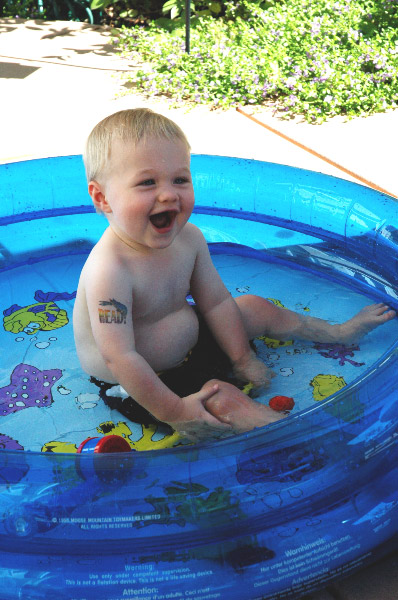 Kyle receiving a birthday kiss from his friend Devon: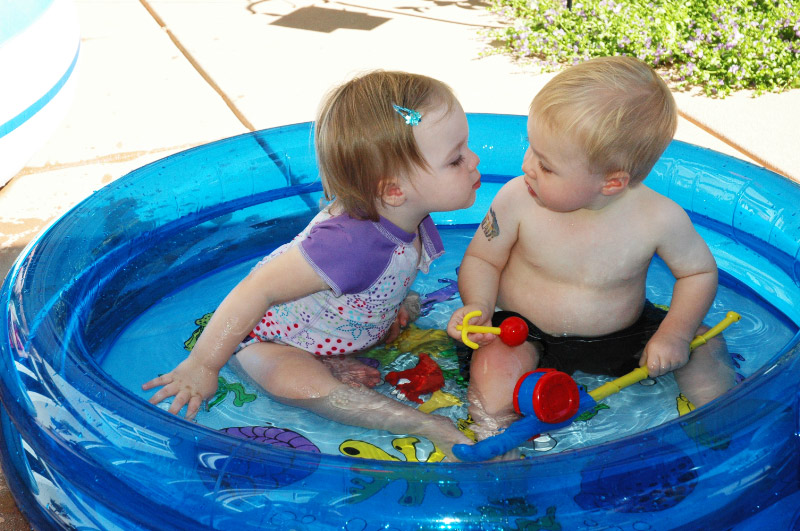 Big brother Aden and Devon's big sister Ainsley having fun in the whale pool: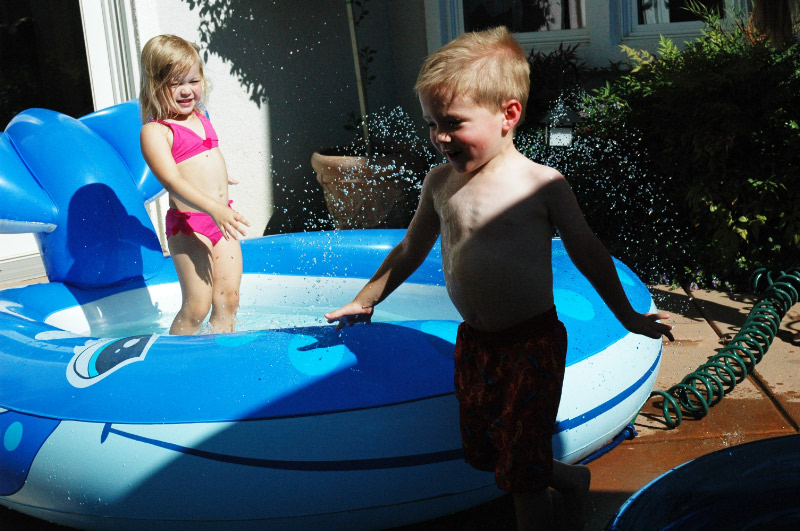 Kyle getting ready for his first birthday cake: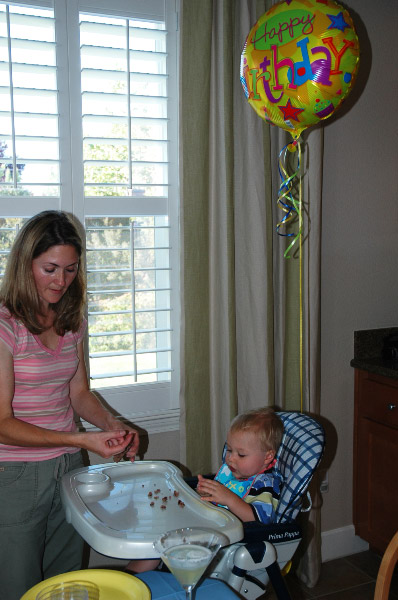 Kids being kids: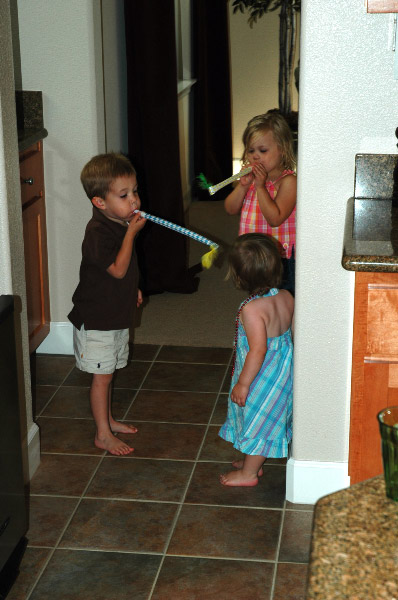 Kyle trying his birthday cake: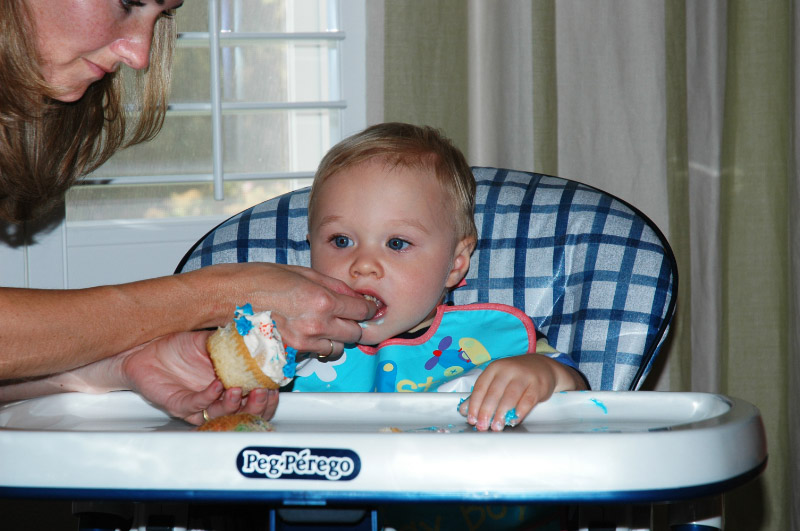 Kyle upset at everyone cheering for him: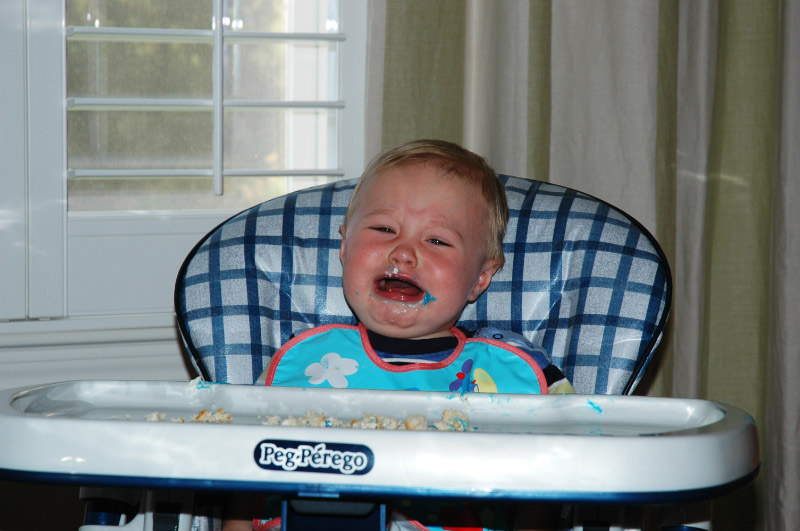 Opening gifts: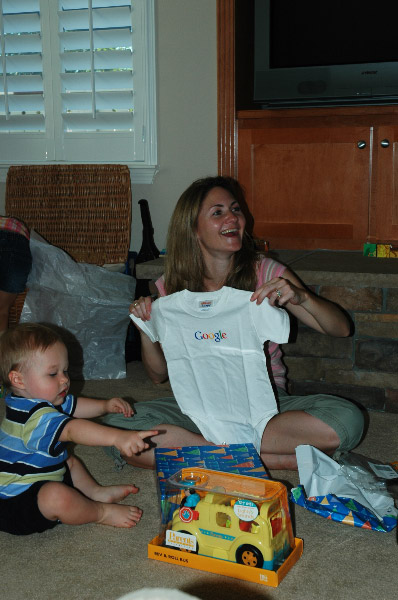 All the Dads wearing funny hats: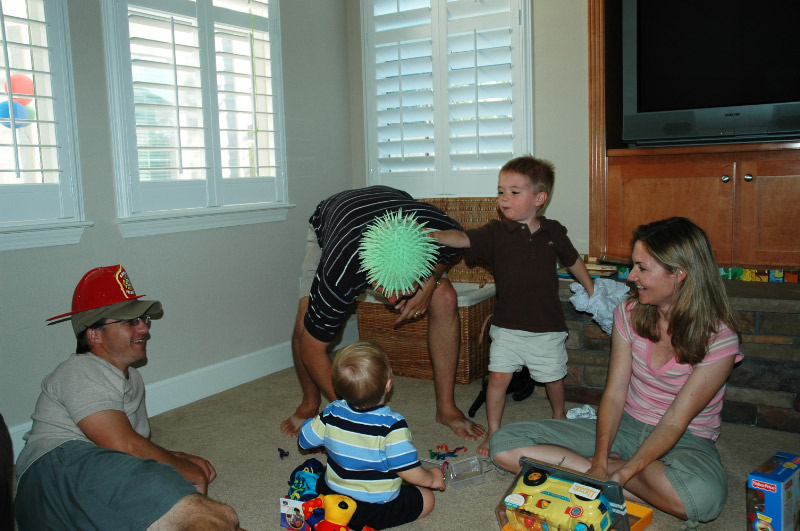 I can't believe Kyle is 1 already. He isn't walking yet, but when he does...Look Out!