Its that time again, or at least it will be when the rain stops. We had a little break in the storms on Saturday morning so we had a garage sale.
As garage sales go, we set out to sell the bookcases, but we didn't. Our neighbors sold about 3 bags full of babyclothes though, so it should be considered a success.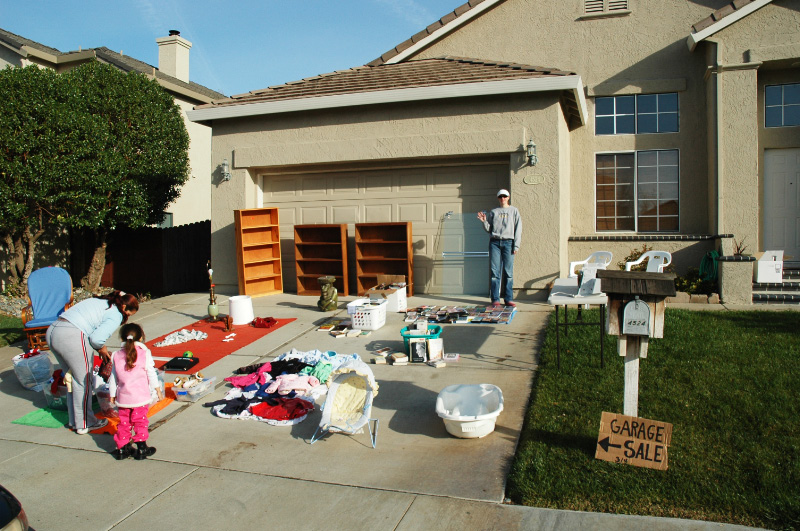 The ducks are back again this year it appears, and as the photo below shows, the neighbor girl had a lot of fun playing with them.