In December, our friends Peter and Danika are expecting their first baby. They don't know if it is a boy or a girl so we look forward to their surprise. Here are some pictures. I was lucky to be appointed "Games Coordinator" along with my friend Skyla. Here are some pics:
The happy couple opening cute gifts: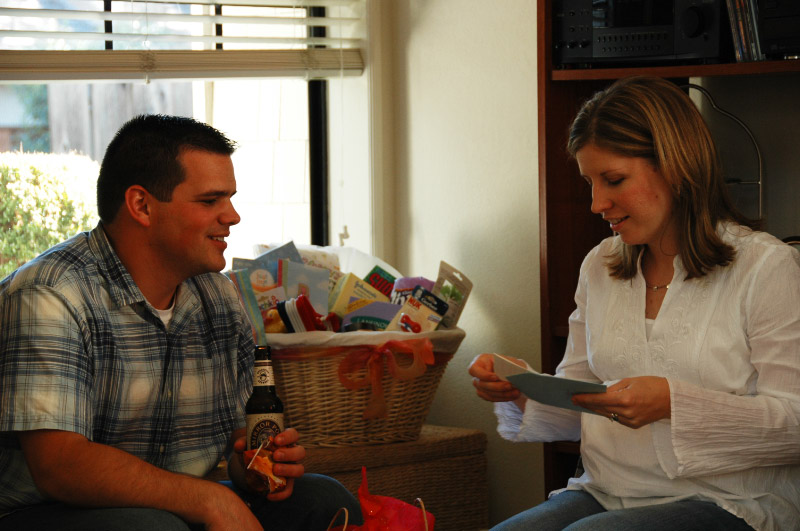 Danika is enjoying the "Poopy Candybar Diaper" game and is smelling one of the numbered diapers trying to guess which kind of candy bar is in it: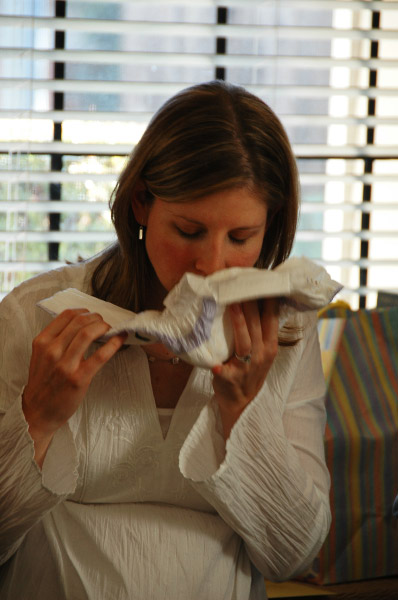 What is a shower without a pinata? Here is Peter taking his best jab at the dino: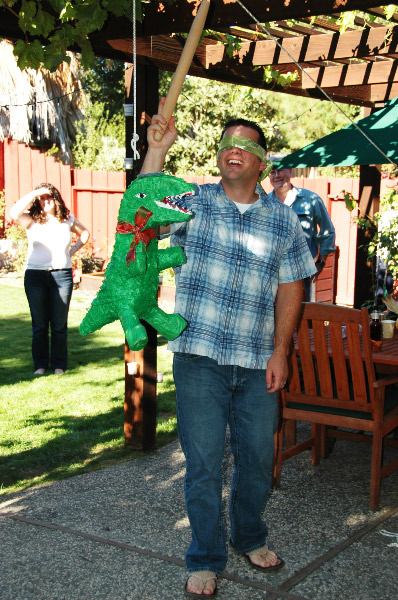 Danika gets in there not wanting to hurt or maim anything to do with her soon to be child: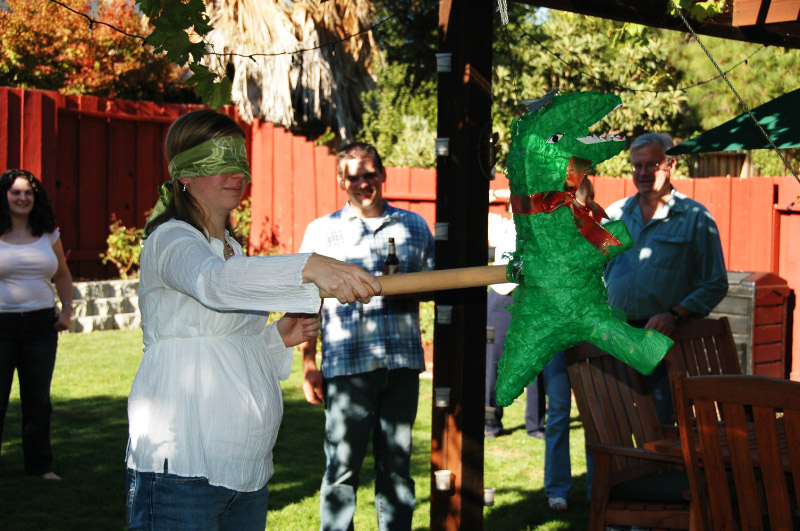 I had enough of the "gentle" play and had to step in and blow the thing to smithereens: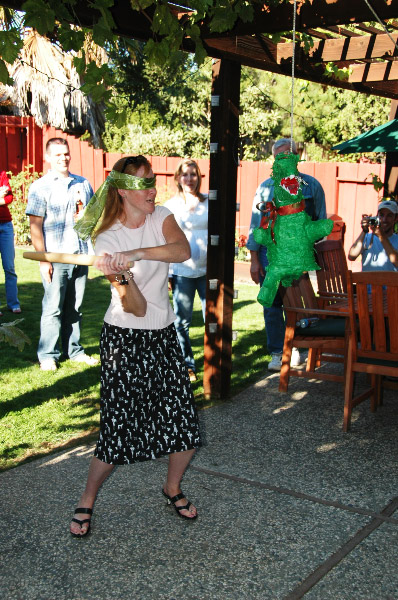 Each party-goer then got a chance to guess how big Danika's belly was with a chosen length of string (Peter's guess fit twice around her...ugg, men):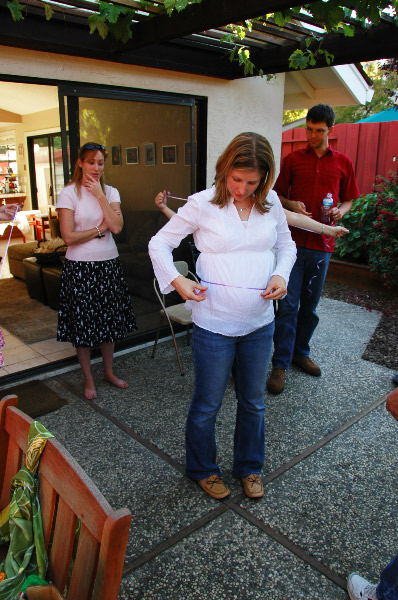 The only baby at the party was Skyla and Casey's adorable son Aiden. He slept through some of the festivities: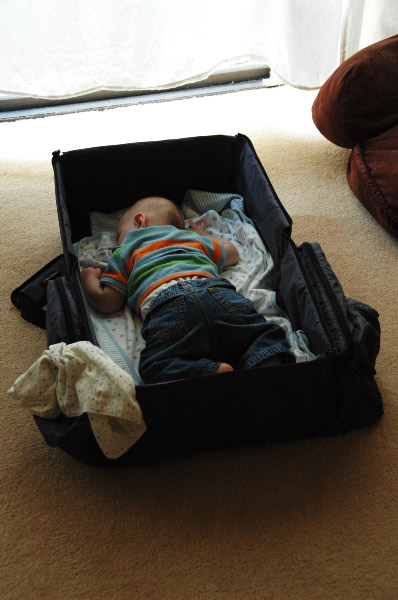 I got to love Aiden up once he was awake (sorry for the scary face):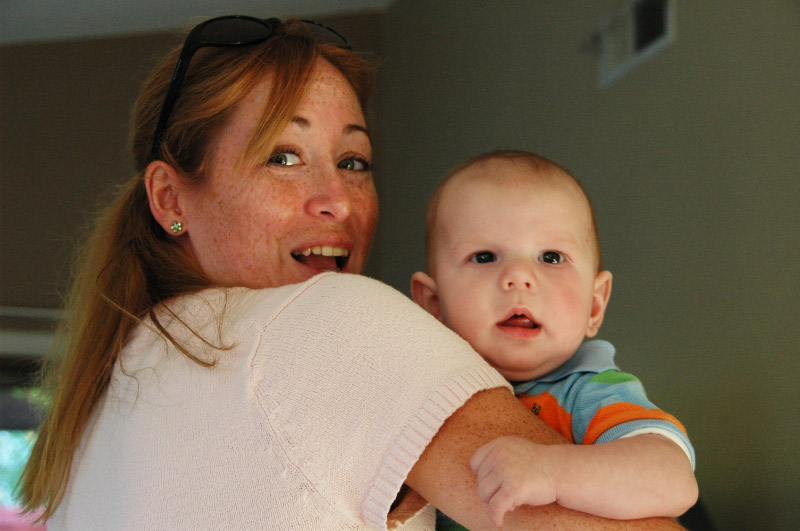 Skyla loving her baby: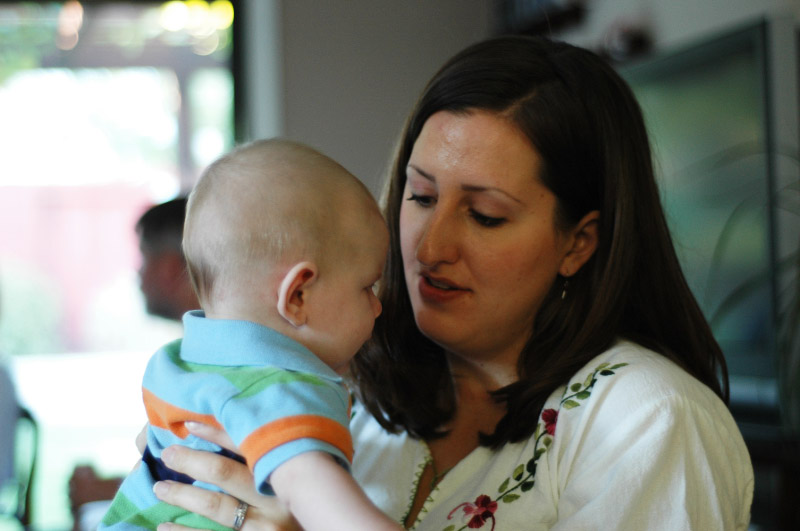 I got to make the cookies to give away as shower goodies. They were fun to make and decorate: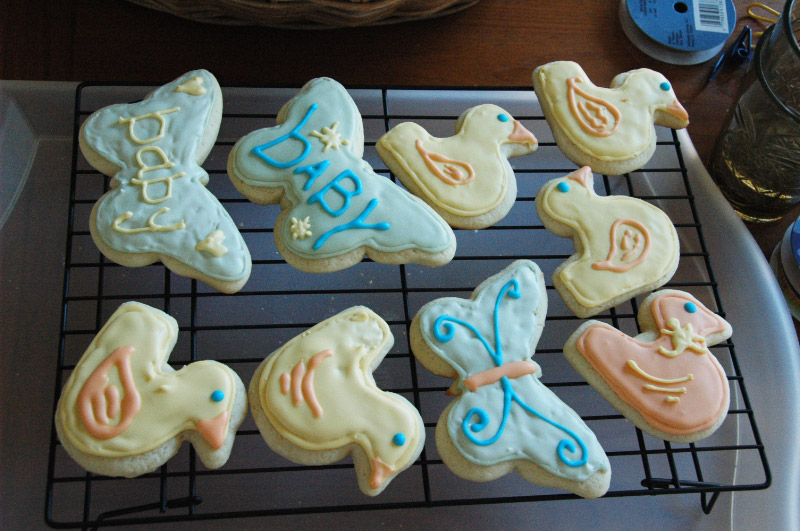 Bring on Baby Balland!!!