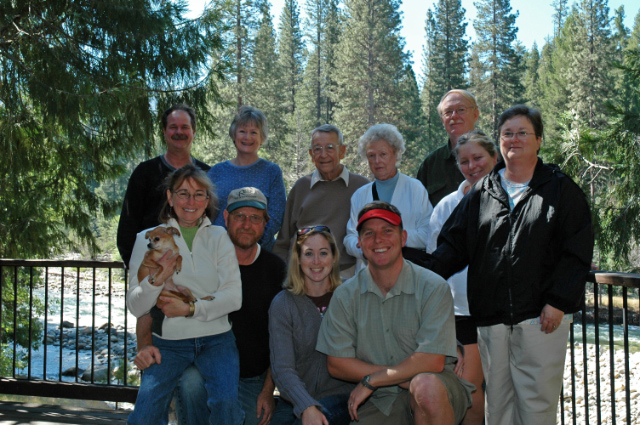 This past weekend all of Shannon's family and I got together at Wawona in Yosemite for a family reunion. We had a blast.
We stayed up there on June 17-20th, and this is what we did:
17th - hung around the cabin, we got there late
18th - Went into the park, drove around in tour buses, and went to a BBQ
19th - Me, my Dad, and the Burton men went into the park for picture taking and hiking, then later that day we had dinner at the Wawona. Late that night, we went up to Glacier point for night photographs.
20th - A visit to Mariposa Grove of Giant Seqouias, and we were full.
You can see a gallery of all of the action here: http://hurstdog.org/pictures/BurtonYosemite2005/.
Everyone is really excited for next year, and we're trying to figure out a good place to go as we speak.