Here are some updates. Sorry we haven't been posting regularly, we have been very busy! I repainted half of the kitchen because the orange was a bit too much. There is color therapy and then there is COLOR therapy!!! We will be adding white, wood chair railing where the colors meet.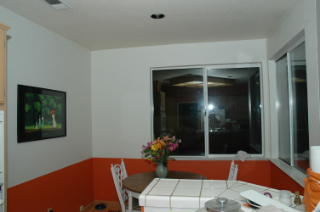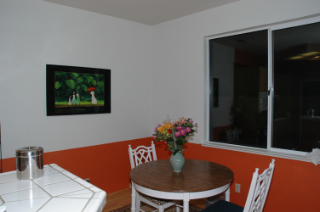 Andrew and I bought a new painting tool at a flea market for $5.00. It's awesome! You fill the handle with paint (I finally bought eco friendly white paint) and press the lever and out squishes paint onto the wall. It is a bit heavy, but beats dipping a roller into the paint tray over and over. I highly suggest it.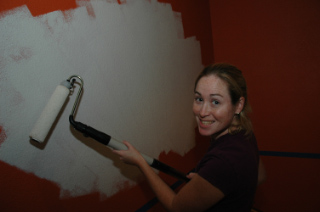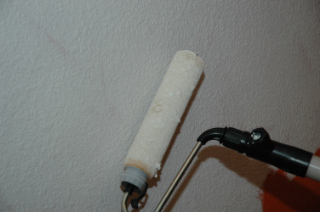 Here are some LuLu and Teenie updates: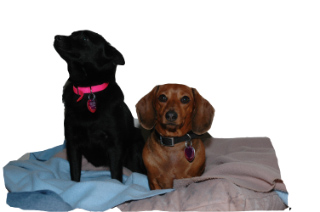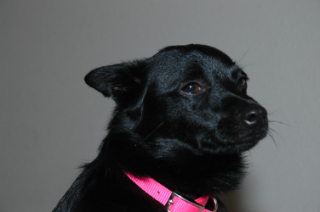 LuLu is fitting in perfectly with our family. She is very smart and sneaky! She uses her paws to open my backpack (yes zipped closed) to finish off boxes of raisins I accidentely left in there for baby Aden. I bought a new Bissell carpet cleaning machine for our carpet because the doggies have definitely claimed that section of the house as theirs!!! They are getting really good at using the doggie door, but I think they smell the dog who lived here before us? LuLu is very loving and has gained top dog status over Teenie. Sorry Teenie, but I didn't think those short legs would hold out for long.